Following George Walker
Duration: 90 minutes no interval
Presented by Country Arts SA, Brink Productions
Following George Walker is inspired by the life of Adelaide actor Rory Walker's great grandfather George W Walker: a vaudevillian and impresario who toured Australia in the early 20th century, alongside some of the biggest theatrical stars of the day.
Rory has mined the legend of his great grandfather in this deeply personal one man show. As a baby George was left in a box on doorstep in Aberdeen and throughout his career was a restless traveller, working around Scotland, America, South Africa and throughout Australia. A singer and comedian, he worked with Harry Lauder and the eccentric Walford Bodie, a hypnotist and magician famous for his 'mock' electrocutions and act of 'bloodless surgery'. Still, it was a rough and lonely life. At the end of his days, George returned to Scotland and wrote a memoir that Rory would later find as a young boy, left forgotten in a cupboard in the Walker family home.
Following George Walker hilariously captures the spirit of a travelling road show as our hero Rory struggles to piece together the fragments of his great grandfather's life, even as he struggles to piece together the fragments of his own performance in a one-man vaudevillian extravaganza filled with music, sketches, songs, comedy, magic, ventriloquism and cinematography and – in the midst of it all – a moving story of family, community, love and legacy.
Director & Co-devisor: Chris Drummond
Performer & Co-devisor: Rory Walker
Sound Designer & Foley Artist: Catherine Oates
Musical Director: Carol Young
Designer: Wendy Todd
Dramaturg: Phillip Kavanagh
Production Manager: Lachlan Turner
Stage Manager: Marg Crompton
Suitable for ages 14+
Brink Productions and Country Arts SA are looking forward to welcoming you and your students to the production of Following George Walker, devised and written by Rory Walker with Chris Drummond and Phillip Kavanagh.
The following Teachers' Notes are designed to complement your work in the classroom with your students as you prepare them for their visit to the theatre and afterwards as they respond and reflect on the performance.
Download the Study Guide
Are you an aspiring or emerging technician or stage manager? Here is a fantastic professional development opportunity to work with Adelaide based company Brink Productions  on their new production Following George Walker.
We are looking for a person interested in shadowing the production team while the show is in rehearsal in Adelaide and then touring to Naracoorte and Mount Gambier in August, 2022.
Learn about each of the roles the creative team undertake and how they collaborate with artists. Learn about what it takes to tour a show in South Australia. Your time will be spent observing, being mentored and then getting your hands "dirty" helping out in any way you can to make sure everyone's jobs run smoothly.
About you
You live in regional South Australia
You are interested in working behind the scenes in theatre
You are helpful, hard-working, forward-thinking, organised, flexible, and a good listener
Willing to travel to Adelaide and one of the regional locations of the tour.
Able to organise your own accommodation and travel (expenses covered)
You work well in a small team
You don't need any technical skills beyond being willing to solve problems on your own. Perhaps you currently work in community theatre, or school productions or you help out setting up the equipment for a local band.
Dates: We will work with you on when you can join the project. Example would be 2-3 days in Adelaide to get to know the show, observe the technical set up and a run of the show. Then one leg of the tour, 3-5 days in either location.
Rehearsal: Adelaide: 11th July – 5th August
Touring Naracoorte: Tuesday 9 – Friday 12 August Mt Gambier: Saturday 13 -. August 17th
Financial Provision
The placement is unpaid however the successful candidate will receive $2000 to cover expenses – travel, living away from home allowance & accommodation.
Application Closing Date
Expressions of interest will be open until July 30th. We reserve the right to place someone prior to this date.
For more information please contact:
Louisa Norman [email protected] | 0423 829 392
Sarah Knight [email protected] | 0427 800 157
Fill out the form below to express your interest.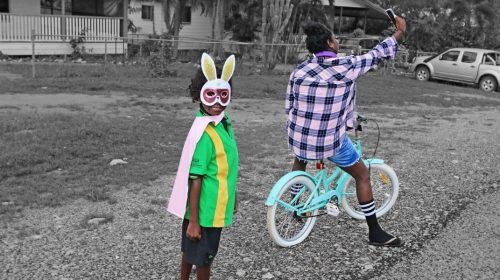 18th November 2022 — 24th November 2023
Naomi Hobson's Adolescent Wonderland is a series of photographs that tell the real-life story of young Aboriginal people in remote Australia
View event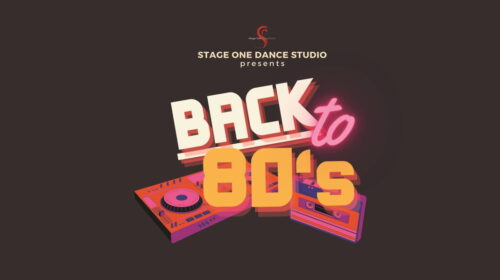 Community Event
Dance
Kids
4th December 2022
Our Recreational students will perform routines in a variety of dance genres learnt throughout the year.
View event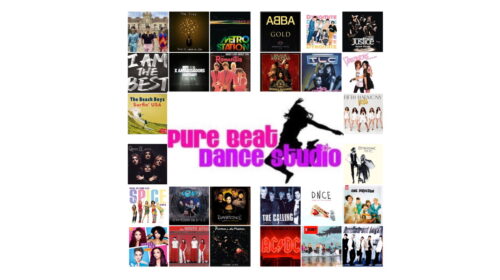 Community Event
Dance
Kids
6th December 2022
Pure Beat Dance Studio is proud to present our 2022 performance of 'Battle of the bands' a dance and music extravaganza.
View event