HARBINGERS: Care or Catastrophe
Chris De Rosa (Port Elliot), Lara Tilbrook (Kangaroo Island), Ellen Trevorrow (Meningie/Coorong), Clancy Warner (Sellicks Beach), Laura Wills (Adelaide)
HARBINGERS: Care or Catastrophe brings together five diverse artists with strong connections to regional SA, whose practices draw attention to our inherent interconnectedness with the natural world and the complexities of humankind's influences on our environments.
Driven by hope, resilience, integrity and community-led action, these artists are passionate advocates for change. They call for a collective movement grounded in deep listening and care, to counteract the chaos of disconnection and move toward generating a sustainable future for us all.
These newly commissioned works address issues about systematic (mis)management of natural resources, endemic loss of biodiversity, rising sea levels, migration policies, catastrophic fire events and ongoing colonialism.
They also signal hope and offer more viable and balanced ways of being and belonging. While climate change is telling us loud and clear that our anthropocentric behaviour is causing global disaster, the natural world is giving us ample clues for how to avert complete catastrophe.
HARBINGERS asks: what could our future look like if we prioritise the environment, cultural practices and social wellbeing over profit; and what does it look like if we don't?
CURATORS + PROJECT MENTORS
Lauren Mustillo, Visual Arts Manager, Country Arts SA
Fulvia Mantelli, Director, Murray Bridge Regional Gallery, SA
CURATORIAL MENTEE
Wes Maselli, artist, emerging curator and writer, based in Hayborough
PROJECT MANAGEMENT MENTEE
Michelle Dohnt, Arts Officer Murray Bridge Regional Gallery, based in Murray Bridge
Image: Chris De Rosa, Under here my dreams are made of water (detail), 2021, papier-mâché, etching, giclee print, collage, wire, glass beads, sand, studio floor debris, pigment, polymer paint, wire, tape pu foam, spray paint, silk cord, rope, dimensions variable, approx. 300 x 300 x 300 cm. Photo: Rosina Possingham.
HARBINGERS: Care or Catastrophe is the outcome of the inaugural SPUR: Regional Curatorial Mentorship skills development and commissioning initiative, both of which have been developed by Country Arts SA in collaboration with Murray Bridge Regional Gallery.
Country Arts SA is assisted by the Australian Government through the Australia Council for the Arts, its arts funding and advisory body.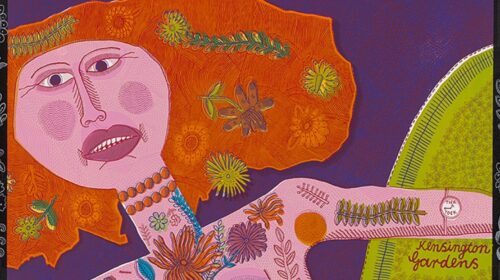 21st January 2023 — 1st December 2023
Presented by Flinders University Museum of Art
Bee-stung lips surveys Barbara Hanrahan's prolific 30-year printmaking career. Characterised by playfully complex narratives that draw on both personal experience and fantasy.
View event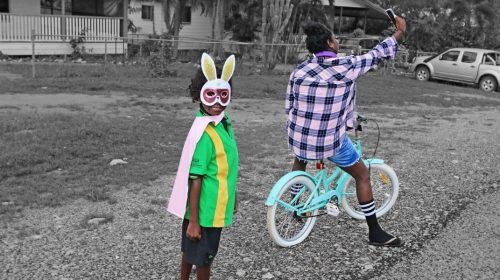 27th January 2023 — 1st September 2023
Naomi Hobson's Adolescent Wonderland is a series of photographs that tell the real-life story of young Aboriginal people in remote Australia
View event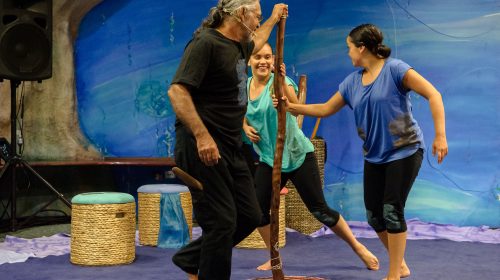 9th February 2023 — 25th May 2023
Presented by Insite Arts
Grounded in Aboriginal culture, Our Corka Bubs offers captivating storytelling through movement and music, inspired by Ngarrindjeri culture and language. 
View event