Palace of Productions 2022 awarded to Gail Hocking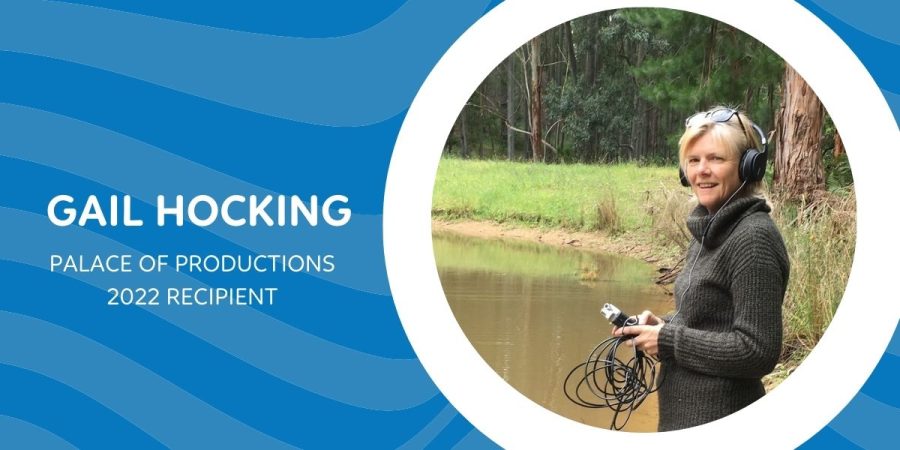 New Zealand born, South Australian-based Gail Hocking will spend four-weeks on Kangaroo Island as 2022 recipient of the Palace of Production residency.
The residency honours the creative spirit of artist Cath Cantlon, who produced contemporary art and sculpture in her Palace of Production (P.O.P) studio, built behind the home she shared with her partner in Emu Bay, Kangaroo Island.
Based in Normanville on the Fleurieu Peninsula, Hocking's practice intersects with the medium of sculpture, installation, site-specific, ephemeral works, sound installations and new media.
Country Arts SA Arts and Cultural Leader Merilyn De Nys said Cath's legacy benefitted South Australian artists as well as the Kangaroo Island community and its artists.
"We are proud to fulfil Cath's legacy by continuing to support talented artists in South Australia and provide them with the necessary resources to help them thrive, in addition to connecting them with opportunities to showcase their work and engage with the Kangaroo Island community and its artists."
Hocking said connecting with Kangaroo Island artists was a priority during her residency.
"I am thrilled to be selected for the POP residency on Kangaroo Island. I strongly feel connecting with the Kangaroo Island artists is a priority. My current research will be enhanced by discussions, meaningful conversations with artists and the general community that have and are navigating climate distress either through their art, stories and knowledge of the land," she said.

"My career and practice is at a pivotal stage that will benefit from a concentrated period of practice-led research. I constantly seek to challenge my practice through opportunities that extend critical thinking and reshape my perceptions. I feel that the residency on Kangaroo Island will add another layer to my current conceptual research that could generate exciting outcomes."
Each year the residency provides a contemporary visual artist a desirable opportunity to immerse themselves in artistic exploration, reflection and seeding of new work in a well-equipped artist's studio within the tranquil, natural surroundings of Kangaroo Island.
A self-contained unit, adjacent to the P.O.P is provided for the four weeks of residency across April and May.
Since its inception in 2018, the Palace of Production (POP) residency has given artists Cynthia Schwertsik, Jane Skeer and Laura Wills the freedom and inspiration to create a new body of work on pristine Kangaroo Island.