Introducing Art Squad – Applications Now Open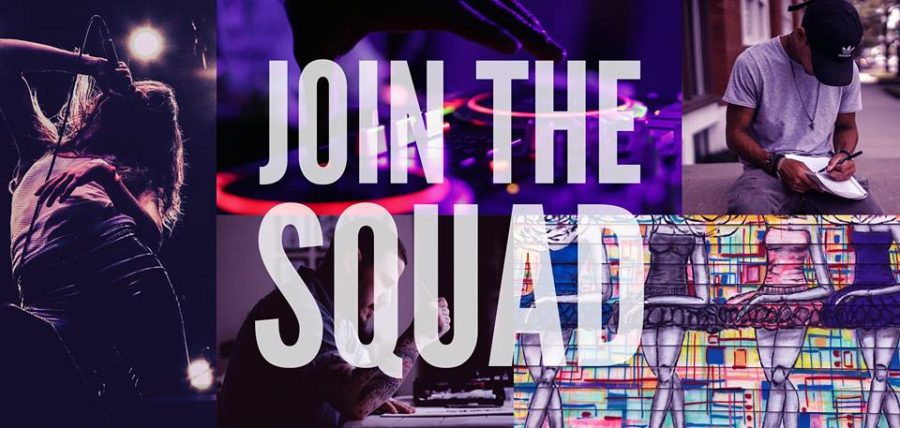 Art Squad is a new dedicated program for creative people aged 18-23 living in regional, rural or remote South Australia. Art Squad is for people who want to build their own creative career and make things happen in their own communities.
As part of Art Squad you will get the support and networks to navigate all the 'bits' of bringing to life big ideas. Bits like putting together a budget and reading a profit & loss statement, organising insurance and risk management, finding funding and project partners, marketing and evaluating a project, facilitation and leadership skills, developing and strengthening specific creative skills, building new networks and creating a career path for the future. You'll be able to ask all the questions you need and the program will morph and adapt to nurture your unique journey.
Art Squad will begin in October 2018 with nine members. One member from each of the seven areas of regional South Australia plus two wildcards. As a member of Art Squad you'll be creating and delivering a project idea (or more than one) in your own local community, and supporting other members as they do the same in their own communities in 2019 and 2020.
You'll have intensive access to the Carclew and Country Arts SA Creative Producer – Alysha Herrmann – through weekly group virtual sessions, fortnightly virtual one-on-ones and an annual group face to face. Alysha will also work with you to build your individual local support team and a personalised plan for your creative future.
We are looking for a mix of artforms, backgrounds, geographic locations and experiences.
We are especially keen to hear from:
• people that have the desire to continue living in regional communities
• people that have ever felt like they don't quite 'fit' (we've been there too!)
• people that are scared of getting involved but hungry to try anyway
• Aboriginal and Torres Strait Islander people
• people who have experienced barriers and challenges because of things they were born with or have limited control over like disability, deafness, sexuality, gender, size, socio-economic background (and anything else not listed that you think fits!)
Get your application in by 12th September and join the Squad.
Join the Squad - Apply Here
You can join the conversation on the Regional Creative Youth FB Group and follow the hashtag #letstalkyoutharts.
If you have any questions, hit up Creative Producer Alysha Herrmann via email [email protected] or call Alysha on 0416 267 391.