Grindell's Hut 2022 Resident Announced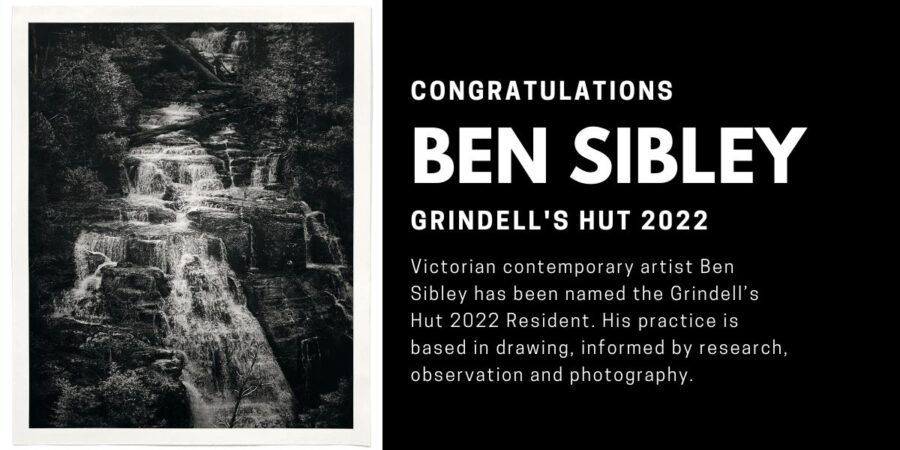 Victorian contemporary artist Ben Sibley has been named the Grindell's Hut 2022 Resident. His practice is based in drawing, informed by research, observation and photography. Since 2015, he has developed a series of works dedicated to investigations surrounding personal and cultural dispossession, migration, and environmental uncertainty.
Sibley will head this October to Grindell's Hut located in the heart of the Vulkathunha – Gammon Ranges National Park in the Northern Flinders Ranges for the three-week residency. He is a workshop facilitator at the Victorian College of the Arts and full-time practising artist having recently completing a Master of Contemporary Art at Victorian College of the Arts.
Established more than 16 years ago, the vision for the residency program is to provide an environment of extraordinary natural beauty with historic significance for artists to pursue their practice while immersed in an outback environment. The park forms part of the traditional country of the Adnyamathanha people and is rich with cultural significance. It is also a haven for many rare and endangered plants and animals.
This year, the selection process was opened to artists of all disciplines nationwide. Sibley said he appreciates the opportunity the outback residency will provide, but also the challenge of its remoteness.
"I'm super excited about the residency," he said. "I'm wary of the remote nature of Grindell's Hut – they give you a satellite phone and a snakebite kit before you leave! But I anticipate that being thoroughly immersed in such incredible landscape for an extended period will be great for my conceptual development and art productivity. I also look forward to engaging with the Nepabunna and Iga Warta community in a two-way knowledge sharing workshop. I am keen to learn about the culture and country up there, specifically land management practice and hopefully I will be able to exchange some useful knowledge in return!"
Sibley aims to produce a series of large scale works that map elements of the landscape on both a detailed (micro) level and as a topographical (macro) overview. The drawings will include the study of plants, geological formations and specific sites.
Country Arts SA Chief Executive Anthony Peluso said the residency was unique for several reasons.
"The vision for Grindell's Hut residency on Adnyamathanha Country is to provide artists with an environment of astonishing natural beauty in which to pursue their practice. It is an area rich with cultural significance and we know that immersion in this remote area can be truly satisfying, even life changing. At Grindell's Hut artists are far away from the noise of daily life and able to dig deeper into their practice. Ben will no doubt appreciate the country's rich cultural and environmental magnificence."
The Grindell's Hut Artist in Residence program is a partnership between Country Arts SA, and The Department for Environment and Water through the Vulkathunha‐Gammon Ranges National Park Co‐Management Board, and managed by Country Arts SA.
Image: Benedict Sibley, 'Fire History', 2021, Compressed charcoal on arches