Breaking Ground Awarded to Gail Hocking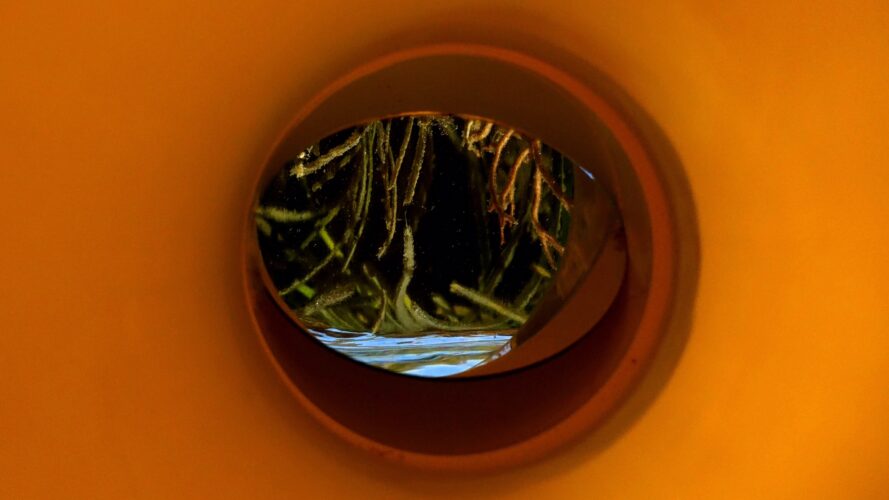 Country Arts SA's highly successful Visual Arts Professional Development award Breaking Ground has been awarded to regional artist Gail Hocking.
Gail, of Normanville on the Fleurieu Peninsula, will use the award to expand her sculptural work into a large scale installation for the first time.
The Breaking Ground panel (Kate Moskwa, CEO, SALA Festival, Patty Chehade, Gallery Director praxis ARTSPACE, Dominic Guerrera, First Nations Producer, Country Arts SA, Serena Wong, Team Leader Curatorial, The Riddoch Arts and Cultural Centre, Sera Waters, Independent Artist) chose Gail for consistently producing work of a high artistic merit and her commitment to experimentation that saw her continually pushing the boundaries of her practice.
Country Arts SA Visual Arts Manager Lauren Mustillo said the Breaking Ground applications were of very high standard.
"We saw an extremely high calibre of applications this year which proved a real challenge for the selection panel who together delicately weighed up a range of competing factors," she said. "This nuanced consideration speaks to the competitiveness of the Breaking Ground award and acknowledges the tremendous impact it stands to have on the career of a regional South Australian artist.
"The panel was impressed by the consistency and continuity of Gail Hocking's artistic practice together with a strong exhibiting history, including solo shows locally, interstate, and internally. Gail will use the Breaking Ground award to expand her sculptural work into large scale installation for the first time."
Gail Hocking's practice intersects with the medium of sculpture, installation, site-specific, ephemeral works, sound installations and new media.
Gail will be mentored by Janet Laurence of Sydney whose practice examines our physical, cultural and conflicting relationship to the natural world through both site specific, gallery and museum works.
Gail added: "I was thrilled and humbled to be selected as the recipient of this award in such a highly competitive field," she said. "This award generates the resources – in materials and the support of a mentor – to deepen my research approach and conceptual rigour that pushes myself and practice to a new level."
Since its launch in 2012, the Breaking Ground award has provided South Australian visual artists with the unique opportunity to develop their skills and broaden their professional experience. Gail will receive $10,000 to develop a body of work for a solo exhibition to be held at praxis ARTSPACE during the 2023 SALA Festival. An additional $5,000 goes towards the mentorship opportunity.
Image: Gail Hocking, Lifting the Skirt Ngangkiparingga (detail), 2018, Image on archival paper.