Breaking Ground 2023 applications are now open!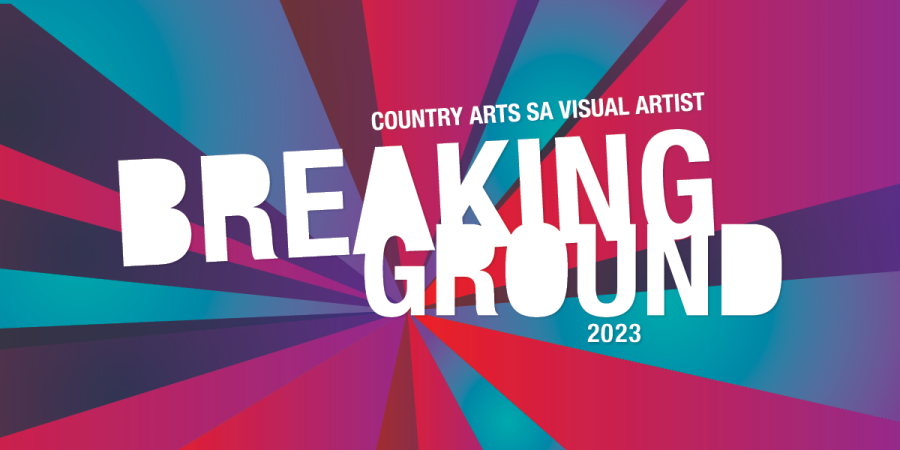 Country Arts SA's highly successful Visual Arts Professional Development award Breaking Ground has opened applications for exhibition in 2023
Since its launch in 2012, the Breaking Ground award has helped to elevate and accelerate the careers of six SA regional artists Yvonne East, Aleksandra Antic, Morgan Allender, Cindy Durant, Chris De Rosa and Juanella McKenzie.
The winner in 2023 will receive $10,000 to develop a body of work for a solo exhibition to be held at a gallery in the Adelaide CBD during the 2023 SALA Festival. An additional $5,000 mentorship opportunity will be available as part of the award.
2021 recipient, Adnyamathanha and Luritja artist Juanella McKenzie said it was a life-changing opportunity.
"The Breaking Ground award was an amazing opportunity to explore my identity and art practice as a First Nations visual artist. I was supported by my mentor Jessica Clark and also Country Arts SA Visual Arts Manager Lauren Mustillo to bring my vision to life. I'm thankful to SALA and Country Arts SA as Breaking Ground Award led to many wonderful opportunities and I would strongly encourage artists to apply and be a part of the magic that is Breaking Ground!"
The 2023 award recipient will be announced at the SALA launch and awards night in July 2022. The winning artist's works will be exhibited at a gallery in the Adelaide CBD during the 2023 SALA Festival.
Applications close May 18, midnight. Before applying, read all about the opportunity here and watch Lauren Mustillo, Visual Arts Manager, speak about the opportunity and answer some FAQs.
Artist must be a permanent resident of regional South Australia.
Applications are now closed.