Voiceworks Launch
Duration: 120 min
Presented by Writers SA, Voiceworks Magazine
In celebration of Voiceworks' latest release Grain (Issue 128), Writers SA, Voiceworks, and Express Media are hosting a showcase night highlighting this issue's writers and contributors.
Join us for a night of sharing!
Writers SA's project No Limits: Young Regional Writers supports literary activities in the regions, and creates industry pathways for young regional writers, from skills to publication. This project is supported by Restart Investment to Sustain and Expand (RISE) Fund – an Australian Government initiative, and Arts South Australia.
Voiceworks is a national literary journal that features exciting new writing and art by young Australians. Our purpose is to create a space for people under twenty-five to develop their creative and editorial skills and to publish, and be paid for, their fiction, nonfiction, poetry, art and comics.
Voiceworks is published by Express Media, a not-for-profit organisation that provides support and development opportunities for young people in the literary arts. You can find out more about other Express Media programs at expressmedia.org.au. The Express Media office is located in The Wheeler Centre for Books Writing and Ideas.
Suitable for audiences 15+.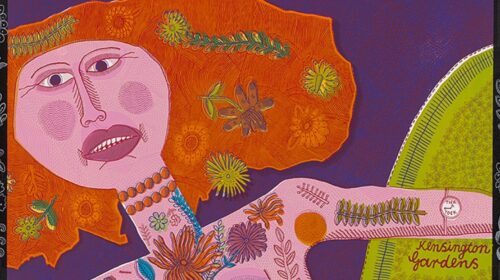 21st January 2023 — 1st December 2023
Presented by Flinders University Museum of Art
Bee-stung lips surveys Barbara Hanrahan's prolific 30-year printmaking career. Characterised by playfully complex narratives that draw on both personal experience and fantasy.
View event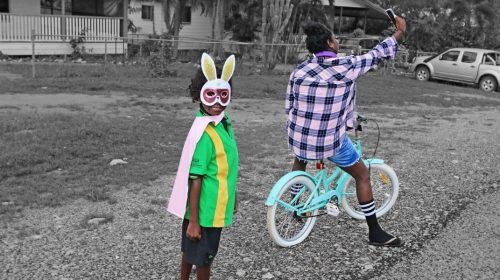 27th January 2023 — 1st September 2023
Naomi Hobson's Adolescent Wonderland is a series of photographs that tell the real-life story of young Aboriginal people in remote Australia
View event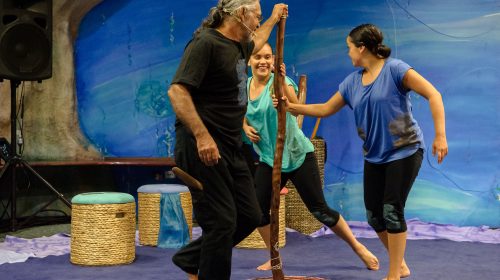 9th February 2023 — 25th May 2023
Presented by Insite Arts
Grounded in Aboriginal culture, Our Corka Bubs offers captivating storytelling through movement and music, inspired by Ngarrindjeri culture and language. 
View event