The Wharf Revue
Duration: 1 hr 50 min
Country Arts SA's Arts on Screen and Australian National Theatre Live presents a Sydney Theatre Company production.
Over 15 years and 21 shows, they've mercilessly mocked all the usual political and celebrity suspects. We've watched Howard Tampa with refugees, Rudd give pennies from Kevin, Gillard refuse to be lectured by 'that man', 'that man' scrap the carbon tax, stop the boats and – um – get the budget back into surplus… But no one has been able to outplay, outwit or outlast The Wharf Revue. So, we're throwing a party and everyone's invited.
ANT Live were there to capture this Sydney Theatre Company presentation live on film and now your community can see it up close on the big screen!
Starring Amanda Bishop, Jonathan Biggins, Drew Forsyth and Phillip Scott.
"Lots of laughs, excruciating jokes and acidic satire…clever…totally idiotic and hilarious"
Stage Noise
The Wharf Revue – Arts on Screen from Country Arts SA on Vimeo.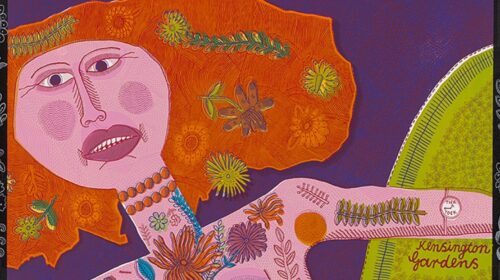 21st January 2023 — 1st December 2023
Presented by Flinders University Museum of Art
Bee-stung lips surveys Barbara Hanrahan's prolific 30-year printmaking career. Characterised by playfully complex narratives that draw on both personal experience and fantasy.
View event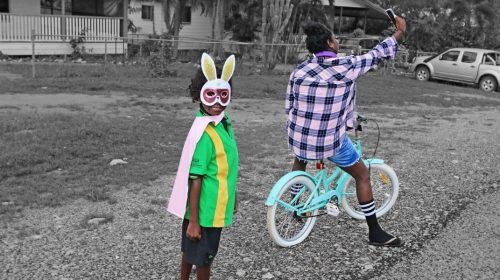 27th January 2023 — 1st September 2023
Naomi Hobson's Adolescent Wonderland is a series of photographs that tell the real-life story of young Aboriginal people in remote Australia
View event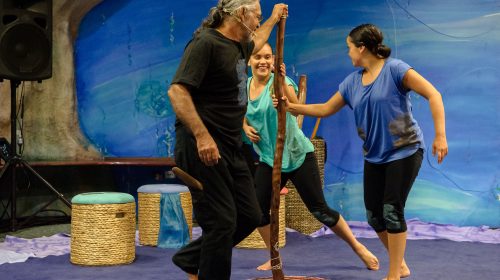 9th February 2023 — 25th May 2023
Presented by Insite Arts
Grounded in Aboriginal culture, Our Corka Bubs offers captivating storytelling through movement and music, inspired by Ngarrindjeri culture and language. 
View event