Shed Wizard presents a range of recent outcomes from Bordertown-born James Dodd's exploratory practice. Dodd is an artist who celebrates cultures of DIY and life hacking, a result of his upbringing in the 'make-do' context of an agricultural childhood. He applies radical curiosity and invention to investigations of public space, plays with the idea of fantastic tools and the backyard as an important place to make art.
A sense of adaptation and hybrid invention is especially present in his bicycle sculptures and the various iterations of The Painting Mill, an art-making machine. Having spent a large period of time immersed in Australia's street art movement of the early noughties, his practice also borrows from graffiti for gallery outcomes, and hijacks conceptual pursuits for application at the edges of society, in suburbia or regionally.
This selection of works includes vivid paintings, unusual bicycles, strange machines and candid videos. It brings this range of objects together to examine Dodd's trajectory over the past decade or so and examines ongoing themes including social and political resistance; adventure and risk; and the hand-made contraption as a magical art device.
James Dodd exhibits regularly across Australia in publicly funded institutions, commercial galleries and artist-run spaces. He works across a range of mediums with particular interests in painting, DIY, graffiti, adventure and public space. He maintains a curiosity in suburbia as landscape and also the creative activities and transgressions that occur in public spaces. Dodd is active as an educator at Adelaide Central School of Art and regularly delivers youth and community based arts programs across a range of outcomes.
James Dodd is represented by Hugo Michell Gallery, Adelaide.
IMAGE: Painting Mill, 2017, Wonderwalls Festival, Port Adelaide
James Dodd will be undertaking a short residency in Goolwa offering locals a chance to chat and participate in his projects Painting Mill v2 and River Cycle from January 3 – 6.
Workshops are open to any age but be advised that children under 10 should be accompanied by an adult.
For more details contact the artist directly, [email protected]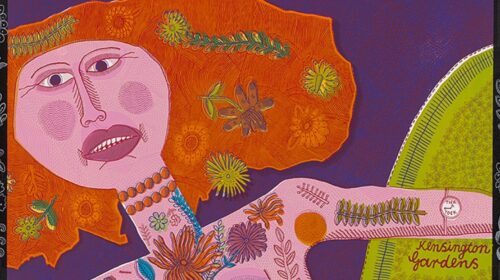 21st January 2023 — 1st December 2023
Presented by Flinders University Museum of Art
Bee-stung lips surveys Barbara Hanrahan's prolific 30-year printmaking career. Characterised by playfully complex narratives that draw on both personal experience and fantasy.
View event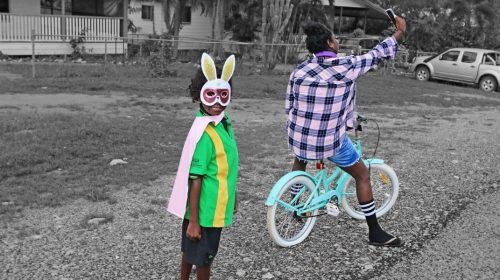 27th January 2023 — 1st September 2023
Naomi Hobson's Adolescent Wonderland is a series of photographs that tell the real-life story of young Aboriginal people in remote Australia
View event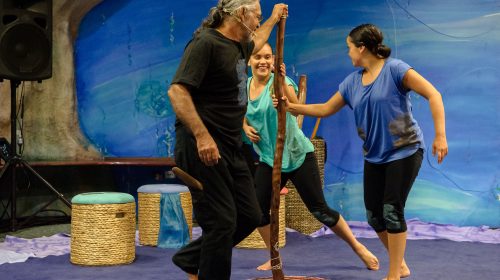 9th February 2023 — 25th May 2023
Presented by Insite Arts
Grounded in Aboriginal culture, Our Corka Bubs offers captivating storytelling through movement and music, inspired by Ngarrindjeri culture and language. 
View event