Rumpelstiltskin
Duration: 140 min incl interval
Country Arts SA's Arts on Screen and Australian National Theatre Live presents a Windmill Theatre Co and State Theatre Company SA production.
A new Australian Family Musical for 8 to 108 year olds.
Spinning straw into gold is a party trick that will take you far. It can buy you a big house full of beautiful things, a wardrobe of designer clothes and a life of total luxury, but money, as they say, can't buy you…
Two people, once best friends, torn apart by desire for the things they cannot have. This is the story of the ultimate price of greed.
Paul Capsis stars as a shape-shifting imp whose thirst for vengeance may well bring him undone. He joins the team that brought you award winning Pinocchio, as they take on a new and equally fantastic fairytale. Full of twists and turns, it's a whole new spin on a heart of gold.
In 2016 Windmill Theatre Co and State Theatre Company South Australia presented their live production of Rumpelstiltskin at the Dunstan Playhouse. ANT Live were there to capture it live on film and now your community can see it up close on the big screen!
Photo: Shane Reid (Paul Capsis as Rumpelstiltskin)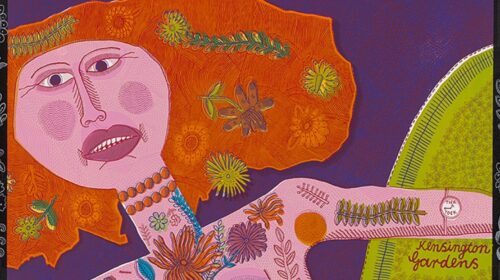 21st January 2023 — 1st December 2023
Presented by Flinders University Museum of Art
Bee-stung lips surveys Barbara Hanrahan's prolific 30-year printmaking career. Characterised by playfully complex narratives that draw on both personal experience and fantasy.
View event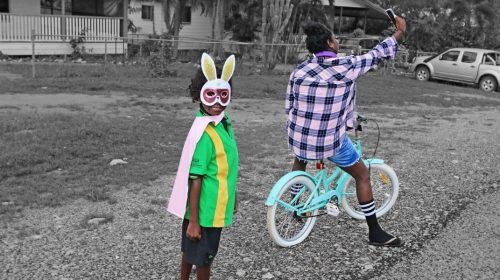 27th January 2023 — 1st September 2023
Naomi Hobson's Adolescent Wonderland is a series of photographs that tell the real-life story of young Aboriginal people in remote Australia
View event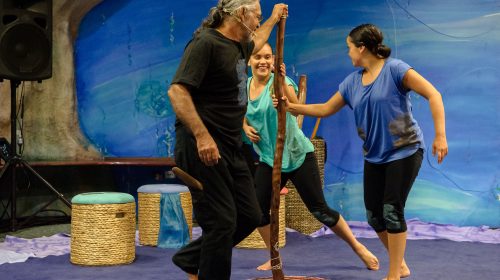 9th February 2023 — 25th May 2023
Presented by Insite Arts
Grounded in Aboriginal culture, Our Corka Bubs offers captivating storytelling through movement and music, inspired by Ngarrindjeri culture and language. 
View event