The Orchid and the Crow
Duration: 70 min - no interval
The Orchid and the Crow is a comedy about an atheist surviving cancer by finding God in Lance Armstrong – with songs!
Daniel Tobias grew up in a Jewish-atheist household. In 2004 he found out he had stage-four testicular cancer and went searching for God. Any God. Enter Lance Armstrong, seven-times winner of the Tour de France and legendary cancer survivor. Lance Armstrong's story gave Daniel solace and hope when he needed it. Now of course, Armstrong is a fallen angel and after Daniel's full recovery, he wonders – how many times will he be cheated by a God? This is a story about being let down by your heroes and those who you worship -time and time and time again.
Daniel effortlessly draws us into the inspiring tale of his near-death experience in this funny, uplifting story of faith, family and survival. Part story-telling, part-theatre featuring original songs from the award-winning writers of Otto & Astrid this is an original, accessible, brilliantly clever and ultimately moving story that audiences have described as 'life-changing'. The play deals with rarely discussed themes in an entertaining, theatrical, accessible and comical form.
Suitable for audiences 15 and over. Occasional coarse language and adult themes.
★★★★ "Turns divine vengeance into comedy gold." The Age
WINNER: Best Writing Cabaret – 2016 Green Room Awards
Created and performed By Daniel Tobias
Composed By Daniel Tobias and Clare Bartholomew with John Thorn, Casey Bennetto and Jherek Bischoff
Directed By Christian Leavesley
Lighting Design: Lisa Mibus
Script Consultant: David Quirk
Produced by Critical Stages & Salvador Dinosaur
Tickets on sale via all outlets now. For all queries please contact [email protected]
Image: Andrew Wuttke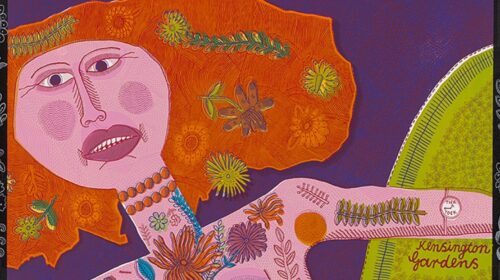 21st January 2023 — 1st December 2023
Presented by Flinders University Museum of Art
Bee-stung lips surveys Barbara Hanrahan's prolific 30-year printmaking career. Characterised by playfully complex narratives that draw on both personal experience and fantasy.
View event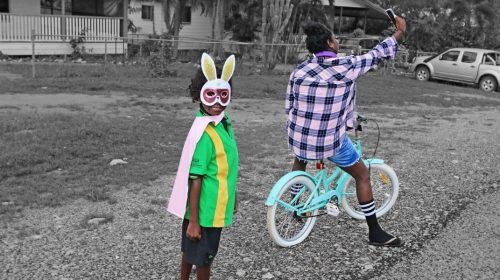 27th January 2023 — 1st September 2023
Naomi Hobson's Adolescent Wonderland is a series of photographs that tell the real-life story of young Aboriginal people in remote Australia
View event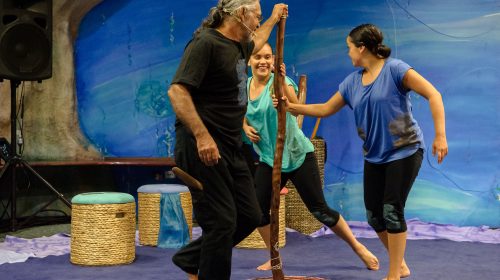 9th February 2023 — 25th May 2023
Presented by Insite Arts
Grounded in Aboriginal culture, Our Corka Bubs offers captivating storytelling through movement and music, inspired by Ngarrindjeri culture and language. 
View event