Oedipus Schmoedipus
Duration: 70 minutes, No Interval
Presented by Post
Fed up with white men staging the deaths of white men in plays written by white men, the white ladies of POST (who brought you We are the World at the Mt Gambier Fringe last year) have pirated the classics to confront the great unknown.
Oedipus Schmoedipus is about death: real death, fake death, and the Western theatrical canon. It's joyful and dark, stupid and smart, hilarious and confronting. An ambitious, epic and an intentionally impossible task, Oedipus Schmoedipus takes dozens of the great theatre classics, picks out the death scenes, mixes them together irreverantly and hands them back to the people.
For this mammoth undertaking of gore, laments and requiems, POST are joined by a new cast of 25 local people from the South East. It's a democratic theatrical extravaganza – there really isn't anything quite like it.
Straddling live art, theatre and contemporary performance practices, POST take being silly very seriously, and have a real commitment to innovation. Their deep irreverence for the institution of theatre and deep reverence for the magic moment of the liveness it houses has amused, bemused and probably annoyed audiences for the past ten years.
Come and watch as your neighbour, your friend, the team from POST present a live action take on cartoon violence you won't forget in a hurry!
"Marvellous medley pokes fun at the classics" ★★★★ Sydney Morning Herald
Age Suitability: Over 12 years
This project has been assisted by the Australian Government through the Australia Council for the Arts, its arts funding and advisory body. This project/organisation is supported by the NSW Government through Create NSW.
WE WANT YOU!
PLAY DEAD with POST
Be part of the national tour of Oedipus Schmoedipus.
Tread the boards with post.
Oedipus Schmoedipus
Saturday, March 24 at 7.30pm
A show by Sydney company post, as presented by Country Arts SA
Oedipus Schmoedipus features death scenes from several hundred of the greatest plays of all time, patched together then brought to life Frankenstein-style. It's a great big festival of shuffling-off-the-mortal-coil from Australia's silliest/smartest theatre bunch, post (Zoë Coombs Marr, Mish Grigor and Natalie Rose). Their work is joyful and dark, stupid and smart, down-home and OTT. Oedipus Schmoedipus is their bid for theatre history – either to join it, or wreck it!
This is where you come in…
The show will star a new cast of volunteers every night and we want you to be one of them.
VOLUNTEERING:
Who are we after?
We want you, your nan, your cousins and their cousin's work friends. Absolutely everyone.
You don't need any experience at all.
In fact we'd rather prefer you didn't have any.
You will rehearse with post on the day of performance.
You won't need to memorise anything.
There is a whole range of roles and you won't be asked to do anything you aren't comfortable with.
All participants will be provided with a light meal and one complimentary ticket to the show.
Sign-up
 If you're up for a fun, crazy challenge then register your interest here.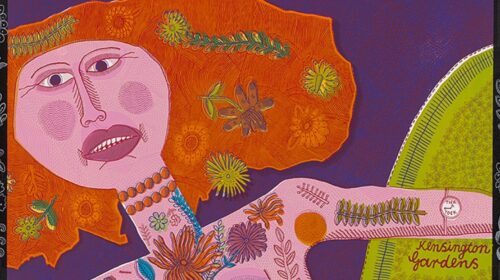 21st January 2023 — 1st December 2023
Presented by Flinders University Museum of Art
Bee-stung lips surveys Barbara Hanrahan's prolific 30-year printmaking career. Characterised by playfully complex narratives that draw on both personal experience and fantasy.
View event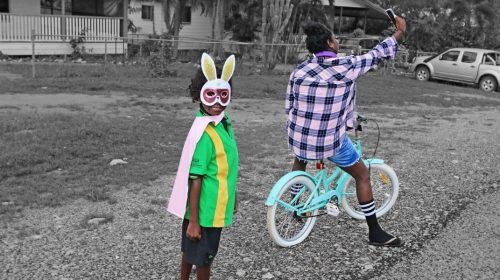 27th January 2023 — 1st September 2023
Naomi Hobson's Adolescent Wonderland is a series of photographs that tell the real-life story of young Aboriginal people in remote Australia
View event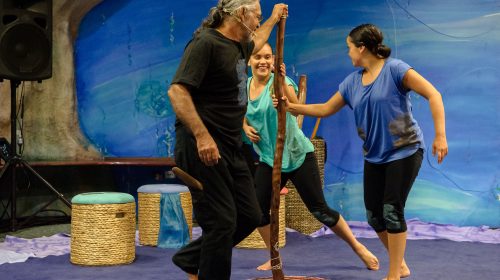 9th February 2023 — 25th May 2023
Presented by Insite Arts
Grounded in Aboriginal culture, Our Corka Bubs offers captivating storytelling through movement and music, inspired by Ngarrindjeri culture and language. 
View event