Mother's Ruin: A Cabaret about Gin
Duration: 60 minutes
Equal parts historical and hysterical, all heaving harmonies and tipsy candour, explore the history of gin through story and song. Stumble and soar through tales of love and women, gin and secrets, as we wind our way through 18th Century London, colonial India and the jungles of Peru, via sailors and barmaids, bootleggers and master distillers.
With two of Australia's rising cabaret stars at the helm, Mother's Ruin moves from misery to vaudeville in a moment, intertwining excess and prohibition, history and (re)invention.
With music originally performed by Amy Winehouse, Nina Simone, Merle Haggard, Kurt Weil, Jessie J and more.
Age Suitability: 15+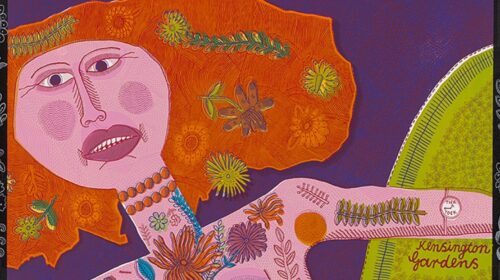 21st January 2023 — 1st December 2023
Presented by Flinders University Museum of Art
Bee-stung lips surveys Barbara Hanrahan's prolific 30-year printmaking career. Characterised by playfully complex narratives that draw on both personal experience and fantasy.
View event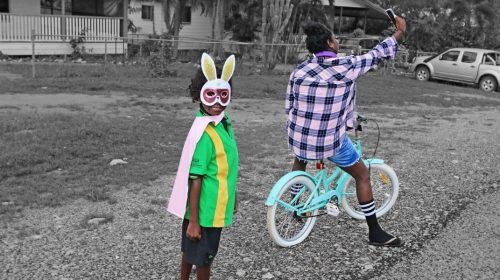 27th January 2023 — 1st September 2023
Naomi Hobson's Adolescent Wonderland is a series of photographs that tell the real-life story of young Aboriginal people in remote Australia
View event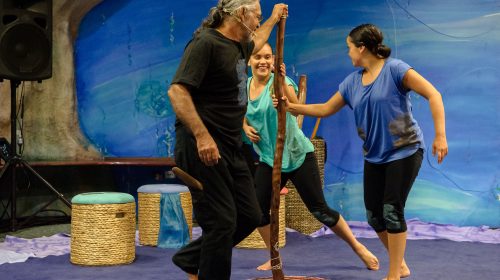 9th February 2023 — 25th May 2023
Presented by Insite Arts
Grounded in Aboriginal culture, Our Corka Bubs offers captivating storytelling through movement and music, inspired by Ngarrindjeri culture and language. 
View event