ISOLATED. PERSONAL. IMMERSIVE.
Islands are by nature isolating, and that isolation coupled with majestic natural surroundings can be inspiration galore to the creative soul.
Ten Kangaroo Island based visual artists are bringing 'mainlanders' a glimpse of the isolation and inspiration of island life in Island to Inland: contemporary art from Kangaroo Island, which opened at Flinders University City Gallery during SALA Festival 2017 and is now touring regional South Australia.
The artists have created new works on the theme of 'isolation and inspiration' for the exhibition, curated by Eleanor Scicchitano, Visual Arts Curator, Country Arts South Australia and Celia Dottore, Exhibitions Manager, Flinders University Art Museum and City Gallery University.
Featuring Audrey Harnett, Caroline Taylor, Deborah Sleeman, Indiana James, Janine Mackintosh, Kenita Williamson, Maggie Welz, Quentin Chester, Ria Byass, Scott Hartshorne.
Follow the Island to Inland blog to hear from the artists as they create their new works and explore their community: https://thedirtsa.com.au/project/island-to-inland/
Image Credit: Deborah Sleeman, Les enfants perdus (detail), 2016-17, mixed media, dimensions variable. Photo: Quentin Chester.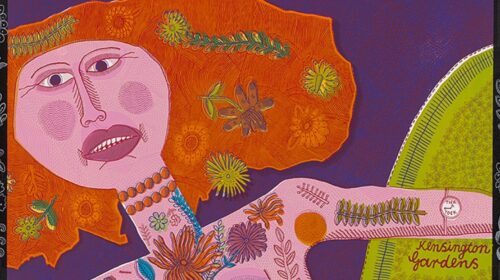 21st January 2023 — 1st December 2023
Presented by Flinders University Museum of Art
Bee-stung lips surveys Barbara Hanrahan's prolific 30-year printmaking career. Characterised by playfully complex narratives that draw on both personal experience and fantasy.
View event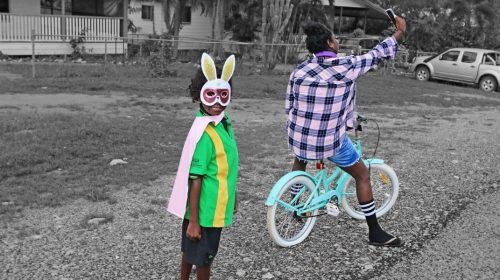 27th January 2023 — 1st September 2023
Naomi Hobson's Adolescent Wonderland is a series of photographs that tell the real-life story of young Aboriginal people in remote Australia
View event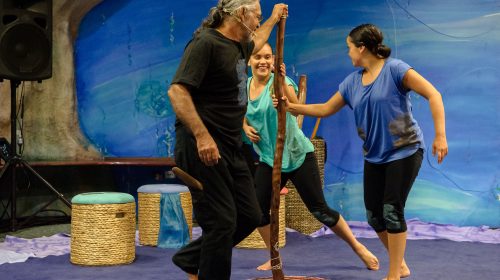 9th February 2023 — 25th May 2023
Presented by Insite Arts
Grounded in Aboriginal culture, Our Corka Bubs offers captivating storytelling through movement and music, inspired by Ngarrindjeri culture and language. 
View event