HICCUP!
Duration: 45 minutes no interval
Presented by Windmill Theatre Co
It's a perfect, balmy night in the outback. A sleep-deprived camper, a cheeky quokka and an emu with a penchant for creating wild inventions, awake to discover that a koala has come down with a stubborn and ear-shatteringly loud case of the hiccups.
The three embark on an epic journey through the night that sees them frantically eat, sing and invent their way towards a cure before the sun comes up.
Hiccup is a hilarious, rocking musical extravaganza about working together, finding friendship and how to, once and for all, stop the hiccups.
A Windmill Theatre Company production presented in association with Country Arts SA. Assisted by the Australian Government through the Australia Council for the Arts, its arts funding and advisory body.
Hiccup is suitable for ages 4-10. To book your class or school in click the button below.
School Bookings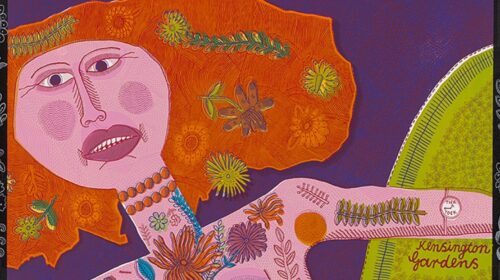 21st January 2023 — 1st December 2023
Presented by Flinders University Museum of Art
Bee-stung lips surveys Barbara Hanrahan's prolific 30-year printmaking career. Characterised by playfully complex narratives that draw on both personal experience and fantasy.
View event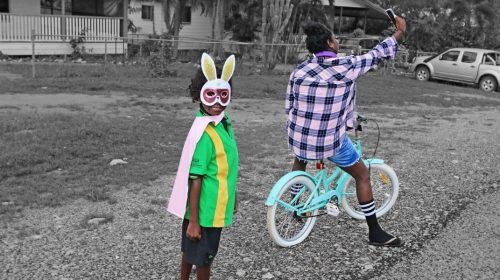 27th January 2023 — 1st September 2023
Naomi Hobson's Adolescent Wonderland is a series of photographs that tell the real-life story of young Aboriginal people in remote Australia
View event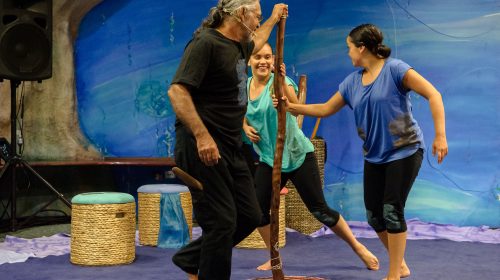 9th February 2023 — 25th May 2023
Presented by Insite Arts
Grounded in Aboriginal culture, Our Corka Bubs offers captivating storytelling through movement and music, inspired by Ngarrindjeri culture and language. 
View event