Euphoria by Emily Steel
Duration: 80 minutes no interval, followed by 15 minute Q&A
Presented by Country Arts SA
Photo by Tim Standing
A Country Town. A Festival. A local tragedy and a town that doesn't talk. This tale of good days, bad days and everything in between catapults us right into the heart of this little town where everyone knows everyone, and where Ethan is hit by his past as Meg struggles with the present. As the festival unfolds, Meg and Ethan's worlds collide and the community comes together for an event they'll never forget.
Euphoria is a rich and heart-warming story from award-winning South Australian playwright Emily Steel, bringing regional voices to the fore and an entire town to life with authenticity and unmistakable wit.
"Funny, heart-warming, emotive, and thought provoking, Euphoria is an outstanding piece of theatre". ⭐⭐⭐⭐⭐ -Limelight

"Malcolm portrays Meg with such warmth, and Smith brings an intensity to Ethan…Euphoria is a delight." ⭐⭐⭐⭐⭐ – Collage Adelaide

"This is a little gem of theatre… please go and see this fine production; it will help to restore your faith in the theatrical medium as a vector for changing lives and illuminating our society" ⭐⭐⭐⭐⭐ – Glam Adelaide
Cast & Crew
Playwright: Emily Steel
Director: Nescha Jelk
Set & Costume Designer: Meg Wilson
Lighting Designer: Nic Mollison
Composer & Sound Designer: Andrew Howard
Assistant Director: Emma Richardson
Creative Producer: Alison Howard
Meg: Ashton Malcolm
Ethan: James Smith
Warnings
Contains coarse language and adult themes referencing mental illness and suicide.
Suitability
Suitable for ages 15+
Euphoria has been developed over the past two years in consultation with communities across regional South Australia. As part of the community engagement and research, playwright Emily Steel spent time as artist in residence in Berri, Whyalla, Mount Gambier, Streaky Bay, Ceduna, Lameroo, Bordertown and Burra, connecting with people from across each community to talk about the joys and challenges of living in rural and remote areas.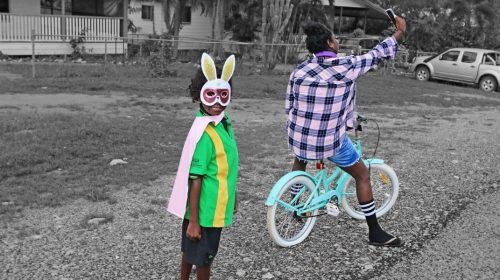 18th November 2022 — 1st September 2023
Naomi Hobson's Adolescent Wonderland is a series of photographs that tell the real-life story of young Aboriginal people in remote Australia
View event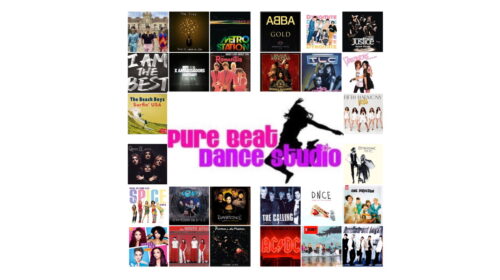 Community Event
Dance
Kids
6th December 2022
Pure Beat Dance Studio is proud to present our 2022 performance of 'Battle of the bands' a dance and music extravaganza.
View event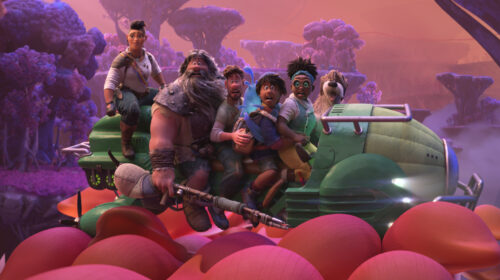 8th December 2022 — 11th January 2023
Mild science fiction themes.
Presented by Country Arts SA
Strange World introduces a legendary family of explorers, the Clades, as they attempt to navigate an uncharted, treacherous land.
View event