Curated by Polly Dance as part of Adelaide City Council's 2014/15 Emerging Curator Program, Craft Anonymous brought together South Australian regional and metropolitan textile, glass, metal and ceramic artists for an exhibition in the iconic Adelaide Town Hall in 2015. The exhibition is now on a tour of regional South Australia throughout 2016-17.
Featuring artists Louise Byrne, Annabelle Collett, Cindy Durant, Robyn Finlay, Wayne Mcara, Deborah Prior, Patricia Rose, Sera Waters and Meg Wilson, the artists employ traditional handicraft techniques such as weaving, embroidery, knitting, felting, enamelling and hand-dying are showcased within a contemporary art context; where old meets new.
Craft Anonymous addresses ideas around the body: approaching themes of adornment, embellishment, desire/disgust, and identity: public/private, femininity/masculinity, domesticity, place, family history and a sense of belonging.
IMAGE: Sera Waters, Going Bush: Bloatee, linen, crewel, cotton, beads & sequins, hand-dyed cotton string, 120 x 57 x 10 cm. Photo courtesy the artist and Hugo Michell Gallery, Adelaide.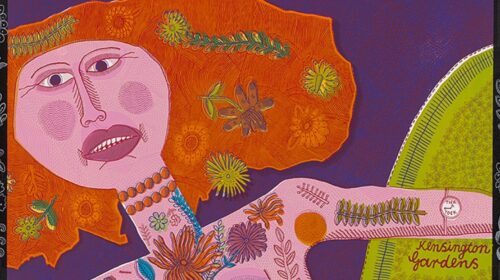 21st January 2023 — 1st December 2023
Presented by Flinders University Museum of Art
Bee-stung lips surveys Barbara Hanrahan's prolific 30-year printmaking career. Characterised by playfully complex narratives that draw on both personal experience and fantasy.
View event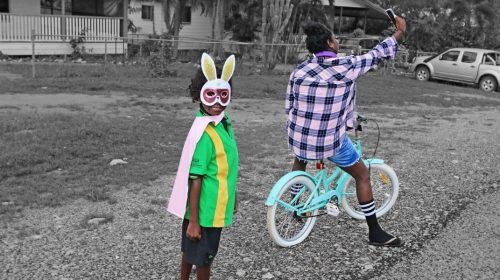 27th January 2023 — 1st September 2023
Naomi Hobson's Adolescent Wonderland is a series of photographs that tell the real-life story of young Aboriginal people in remote Australia
View event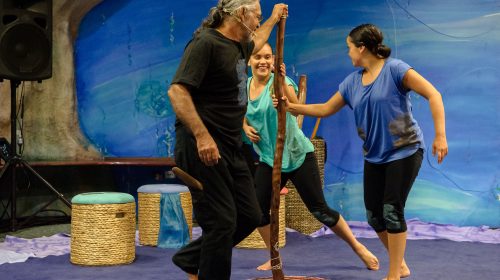 9th February 2023 — 25th May 2023
Presented by Insite Arts
Grounded in Aboriginal culture, Our Corka Bubs offers captivating storytelling through movement and music, inspired by Ngarrindjeri culture and language. 
View event