she collects the beautiful things - turbulent nature
A solo exhibition by winner of the 2017 Breaking Ground Visual Arts Professional Development award. Based in Port Elliot, Chris De Rosa's work is inspired by the unknown environment; what lies beneath the surface of the ocean. Her predominantly print based hyper-colourful images include etching, digital, screen and relief painting, collage on paper, fabric and 3-D foam and ceramic lace. Her work reveals how marvellous this hidden world can be.
Image: Chris De Rosa, turbulent nature, (2017), digital inkjet print, pigment stain, mixed media on perforated magnani paper, 112 x 76 cm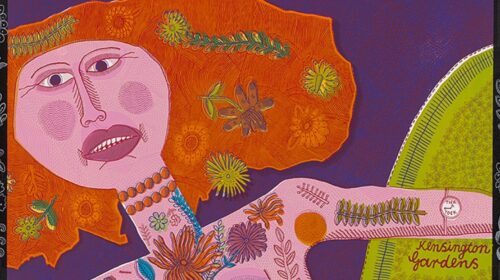 21st January 2023 — 1st December 2023
Presented by Flinders University Museum of Art
Bee-stung lips surveys Barbara Hanrahan's prolific 30-year printmaking career. Characterised by playfully complex narratives that draw on both personal experience and fantasy.
View event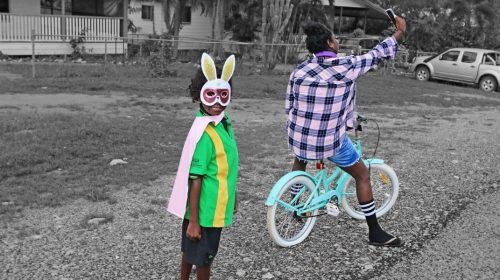 27th January 2023 — 1st September 2023
Naomi Hobson's Adolescent Wonderland is a series of photographs that tell the real-life story of young Aboriginal people in remote Australia
View event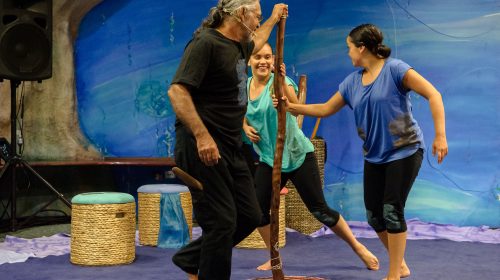 9th February 2023 — 25th May 2023
Presented by Insite Arts
Grounded in Aboriginal culture, Our Corka Bubs offers captivating storytelling through movement and music, inspired by Ngarrindjeri culture and language. 
View event