Collectors/Collections: Waikerie Films
COLLECTORS/COLLECTIONS: WAIKERIE FILMS focuses on the preservation and presentation of 8mm films made by local Waikerie residents of historical community events. These films form an integral part in recording the town's cultural and social history and poetically frame the relationship to the river and local environment as well as highlighting a period when the Waikerie Filmo club was actively making short artistic films in the area.
The Waikerie Film Club Restoration Group in association with the Waikerie District Historical Society have partnered with artists Nadia Cusimano, Paul Gazzola and OSCA (Open Space Contemporary Arts) to engage with community members, who currently have in their possession 8 mm films. Other participants will include a call for local writers and a local photographer.
A large-scale film / community event will be held in Waikerie as part of the 2018 SA History Festival to present these fascinating works as well as the creation of a 3dvd set of edited films and booklet that unearths the who's who and what's what in each film.
COLLECTORS/COLLECTIONS: WAIKERIE FILMS is a creative exploration of the unique filmic history of the area seen through the eyes of a number of local filmmakers and their enduring personal collections.
Collectors Collections Waikerie Films promo from OpenSpaceContemporaryArts on Vimeo.
If you are interested in this project please contact: Julie Webber at [email protected] or Paul Gazzola at [email protected]
Look for further information on the Waikerie History Facebook Page.
And the OSCA website at https://open-space.org.au/project/collectors-collections-waikerie-films/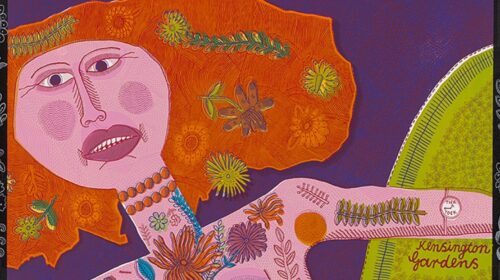 21st January 2023 — 1st December 2023
Presented by Flinders University Museum of Art
Bee-stung lips surveys Barbara Hanrahan's prolific 30-year printmaking career. Characterised by playfully complex narratives that draw on both personal experience and fantasy.
View event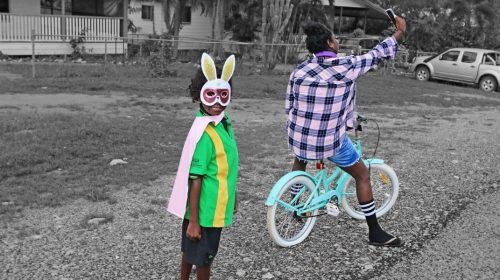 27th January 2023 — 1st September 2023
Naomi Hobson's Adolescent Wonderland is a series of photographs that tell the real-life story of young Aboriginal people in remote Australia
View event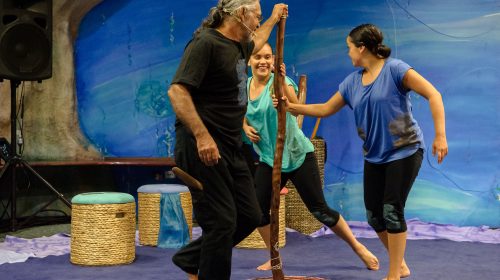 9th February 2023 — 25th May 2023
Presented by Insite Arts
Grounded in Aboriginal culture, Our Corka Bubs offers captivating storytelling through movement and music, inspired by Ngarrindjeri culture and language. 
View event