Charolais
Duration: 70 minutes
"I watch him pull the cow from the ditch with his bare hands, her big eyes rest on me dead calm as he leans into her and she gives in all trust. I hate that f**kin' cow".
A dark and surreal comedy of love, longing and one woman's intense rivalry with a Charolais heifer. Set on a farm in rural Ireland, protagonist Siobhan is forced to share the affections of her farmer boyfriend with the other women in his life – a sneering mother in law figure and a sexy French cow. Heavily pregnant and simmering with jealously and desire, Siobhan navigates this muddy place with murderous intent.
"A heartfelt, award winning, beast of a production. A dark comedy overflowing with laughter and tears, built around a stunning, one-woman performance."
The Arts Review New York
Age Suitability: 14+
Image: Sally Anne Kelly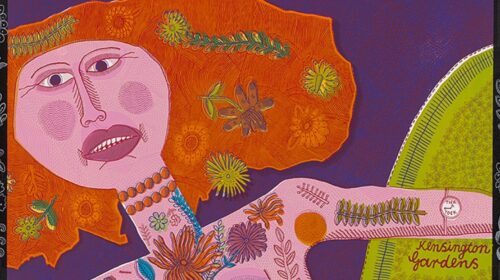 21st January 2023 — 1st December 2023
Presented by Flinders University Museum of Art
Bee-stung lips surveys Barbara Hanrahan's prolific 30-year printmaking career. Characterised by playfully complex narratives that draw on both personal experience and fantasy.
View event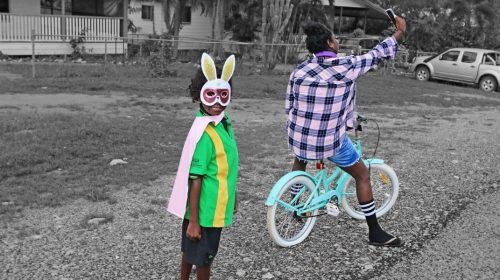 27th January 2023 — 1st September 2023
Naomi Hobson's Adolescent Wonderland is a series of photographs that tell the real-life story of young Aboriginal people in remote Australia
View event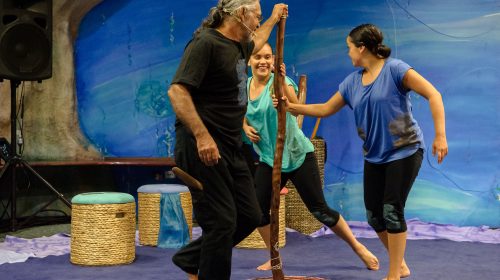 9th February 2023 — 25th May 2023
Presented by Insite Arts
Grounded in Aboriginal culture, Our Corka Bubs offers captivating storytelling through movement and music, inspired by Ngarrindjeri culture and language. 
View event