B2M - Mamanta
Duration: 70 min
A pumping RnB performance, Tiwi Islands style!
Building on their international touring acclaim, B2M (Bathurst to Melville), are embarking on their first major national tour.
Come and see this seven-piece band from the Tiwi Islands showcase new music with their unique blend of contemporary and traditional sounds. Mamanta – meaning 'friend' in Tiwi – is a pumping RnB performance, Tiwi style!
Incorporating footage and imagery of the Tiwi Islands, Mamanta is a vibrant cultural experience told through a mix of dance, chants and song. In an historic show of support from the Tiwi Elders, B2M have gained permission to use traditional Tiwi chants and blend them with modern musical elements.
If you've never had an opportunity to travel to the Tiwi Islands before, this show is sure to take you on an illuminating and uplifting journey.
Hailed as "Australia's answer to the Backstreet Boys" (Huffington Post), this unique boyband have conquered China, East Timor, Taiwan and Ireland. You'll find yourself dancing as they bring you a rare insight into their island culture delivered with their trademark wit, musicality and charm.
The B2M 2018 national tour is coordinated and presented by Northern Territory's leading arts organisation, Artback NT.
 "B2M…wow, the music, the joy, the talent- it was contagious. It would have been a standing ovation that demanded an encore- but everyone was already on their feet dancing! We couldn't get enough of them!"  Phaedra Watts, Artistic Director, Nannup Music Festival
Artback NT presents in association with Skinnyfish Music
This project has been assisted by the Australian Government through the Australia Council for the Arts, its arts funding and advisory body
B2M, Photo by Duane Preston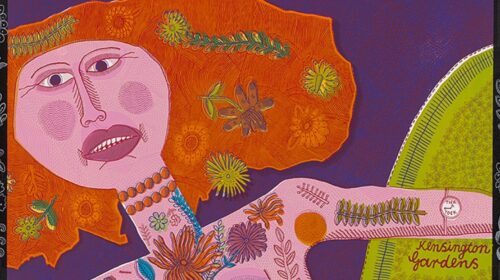 21st January 2023 — 1st December 2023
Presented by Flinders University Museum of Art
Bee-stung lips surveys Barbara Hanrahan's prolific 30-year printmaking career. Characterised by playfully complex narratives that draw on both personal experience and fantasy.
View event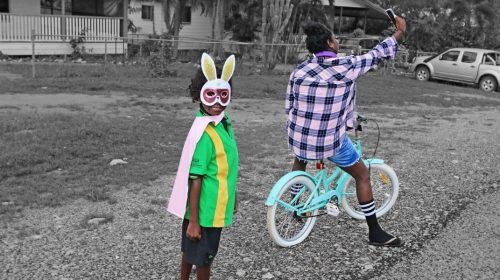 27th January 2023 — 1st September 2023
Naomi Hobson's Adolescent Wonderland is a series of photographs that tell the real-life story of young Aboriginal people in remote Australia
View event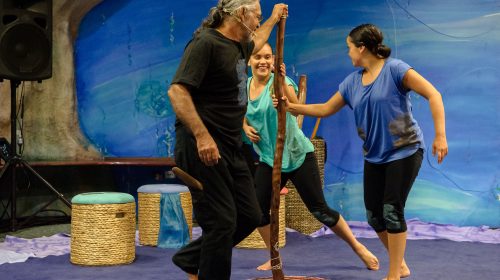 9th February 2023 — 25th May 2023
Presented by Insite Arts
Grounded in Aboriginal culture, Our Corka Bubs offers captivating storytelling through movement and music, inspired by Ngarrindjeri culture and language. 
View event