AFF - Curate Your Own Film Festival Whyalla
Rated: CTC
Presented by Country Arts SA, Adelaide Film Festival
**POSTPONED**  UPDATE: Given the situation around COVID-19, Country Arts SA along with the Adelaide Film Festival has made the difficult decision to postpone the AFF Curate Your Own Film Festival. Patrons who have purchased a ticket will be transferred to the new session times scheduled below.

The Curate Your Own Film Festival is back! Join us for 4 films brought to you from the Adelaide Film Festival for two days only, by regional curator and director of the Whyalla Film Festival, Michal Hughes.
Tuesday 8 December | 6pm
High Ground (105 Minutes)
Loyalties are tested when a bounty hunter recruits a young tracker to help pursue the remnants of his tribe violently resisting white colonisers. Starring Simon Baker and Witiyana Marika, this sumptuously filmed western set in the Northern Territory is the most important Australian film of the year.
Tuesday 8 December | 8:30pm
Another Round (116 Minutes)
In this acclaimed and boisterous comedy drama, four teachers test the theory that the best way to get through a day is slightly inebriated. Of course, all hell breaks loose. Winner Best Actor for the ensemble at the 2020 San Sebastian Film Festival.
Wednesday 9 December | 6pm
Disclosure (84 Minutes)
Disclosure is a tense psychological drama inspired by real events, a great example of independent Australian cinema.
When a 4-year-old girl makes a serious allegation against a politician's 9-year-old son, an attempt by the children's parents to tackle the issue in a cooperative way soon degenerates into a vicious confrontation.
Wednesday 9 December | 8pm
Yer Old Faither (84 Minutes)
"John Croall delivered three generations of babies and planted thousands of trees in Whyalla. He was also a great letter writer, and this very personal documentary uses these letters as its point of departure. Heather Croall films with her father as a way of coping with his approaching death and reflecting on the close, and often very funny, relationship between a father and a daughter."
**Post film Q&A with film maker Heather Croall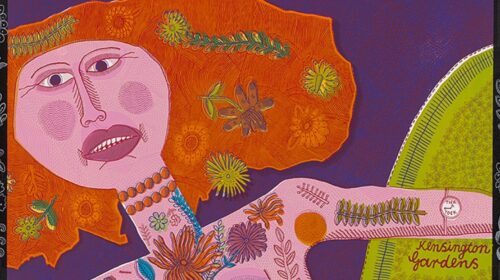 21st January 2023 — 1st December 2023
Presented by Flinders University Museum of Art
Bee-stung lips surveys Barbara Hanrahan's prolific 30-year printmaking career. Characterised by playfully complex narratives that draw on both personal experience and fantasy.
View event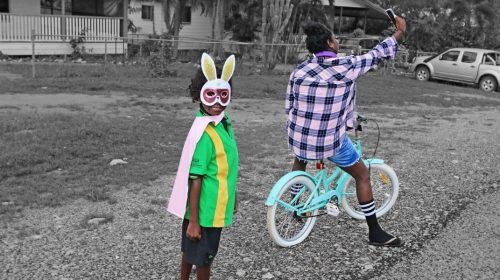 27th January 2023 — 1st September 2023
Naomi Hobson's Adolescent Wonderland is a series of photographs that tell the real-life story of young Aboriginal people in remote Australia
View event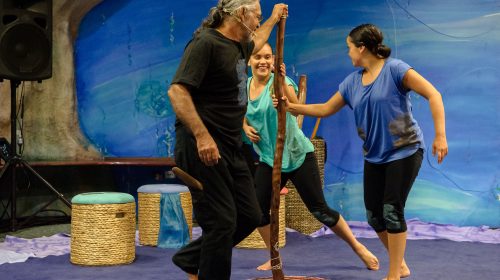 9th February 2023 — 25th May 2023
Presented by Insite Arts
Grounded in Aboriginal culture, Our Corka Bubs offers captivating storytelling through movement and music, inspired by Ngarrindjeri culture and language. 
View event