The Robertson Brothers 60's Variety TV Show 2023
Duration: 2 hours & 30 Minutes including interval
Presented by Robertson Brothers
Following their Sold Out National Tour in 2022, Australia's new 'Kings of Variety Television' are back in 2023 with a brand new show! The Robertson Brothers are thrilled to be returning with their new heart-warming and uplifting 1960's Variety TV Show!
Geoff and Ben Robertson are back as your charming and cheeky hosts for this nostalgic night of entertainment as they pay tribute to the musical giants of the 1960's – The Bee Gees, Simon & Garfunkel, Roy Orbison, Cliff Richard & The Shadows, Frankie Valli, The Everly Brothers, Neil Sedaka and The Seekers.
"It's different to other shows…I haven't seen anything like it before"! (Joan T, 2022 audience member)
Variety TV Show fans will be excited to know the multi-talented Simon Brook McLachlan (from the Original Australian cast of Jersey Boys) will return in 2023 to thrill us with his very special tributes to Frankie Valli & The Four Seasons as well as Neil Sedaka, together with a brand new Variety Show tribute to the much loved 1960s superstar… Sir Cliff Richard.
Another HUGE bonus this year for the Robertson Brothers 1960's Variety TV Show fans is the addition of Australia's internationally acclaimed #1 Roy Orbison tribute artist… Dean Bourne! Dean will perform his very special Variety Show tribute to the one and only 'Big O' and his biggest hits from the 1960's.
"It's the best show I've seen in years!" – Ray Hadley, 2GB
Unlike anything you have ever seen before this 150 minute ground-breaking and interactive theatrical TV experience is filled with all the fun, music and long forgotten memories of the fabulous 1960's. The Variety TV Show audience is taken on a unique and emotional journey back to the best years of their lives.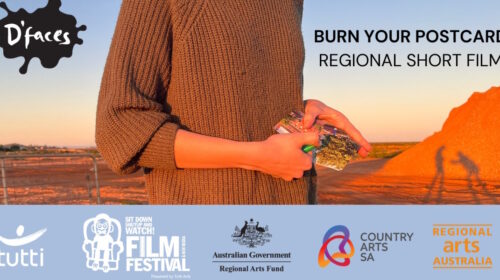 20th February 2023 — 21st February 2023
Presented by D Faces, Riverland Youth Theatre, Tutti Arts
Burn Your Postcards was a fast and furious filmmaking project that saw artists from the Sit Down Shutup and Watch Festival collaborate with young neurodivergent people in three regional locations.
View event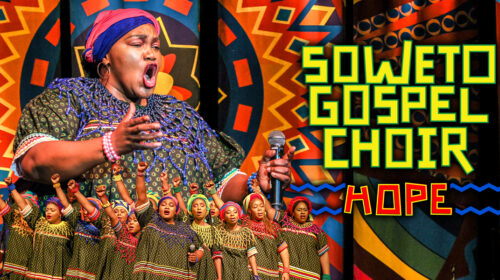 21st February 2023 — 8th March 2023
Presented by Andrew Kay
Hope is an all-new concert by 3-time Grammy®-winning Soweto Gospel Choir - celebrating songs and anthems from the Freedom movement of Nelson Mandela's South Africa, back to the Civil Rights Movement.
View event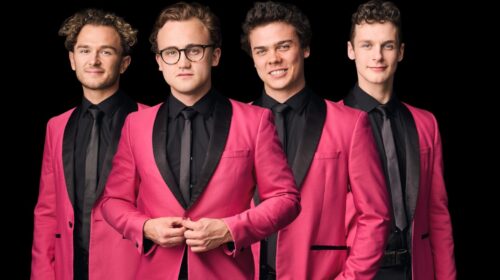 24th February 2023 — 18th March 2023
Presented by The Adelaide Fringe
The 60 Four present the biggest hits of the '60s and other old-school classics in an energetic, Las Vegas-style performance.
View event