Rosencrantz & Guildenstern Are Dead
Duration: 2 hr 45 min inc interval
Daniel Radcliffe (Harry Potter, The Woman in Black), Joshua McGuire (The Hour) and David Haig (Four Weddings and a Funeral, The Witness for the Prosecution) star in Tom Stoppard's brilliantly funny situation comedy, captured live for screen from The Old Vic theatre in London.
David Leveaux's new production marks the 50th anniversary of the play that made a young Tom Stoppard's name famous overnight.
Against the backdrop of Hamlet, two hapless minor characters, Rosencrantz and Guildenstern, take centre stage. As the young double act stumble their way in and out of the action of Shakespeare's iconic drama, they become increasingly out of their depth as their version of the story unfolds.
Rosencrantz & Guildenstern Are Dead – Arts on Screen from Country Arts SA on Vimeo.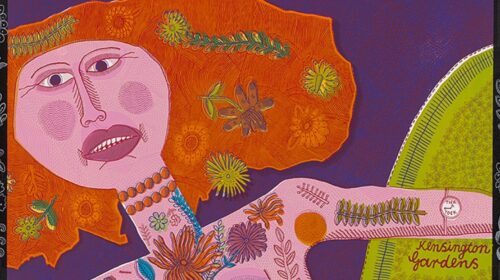 21st January 2023 — 1st December 2023
Presented by Flinders University Museum of Art
Bee-stung lips surveys Barbara Hanrahan's prolific 30-year printmaking career. Characterised by playfully complex narratives that draw on both personal experience and fantasy.
View event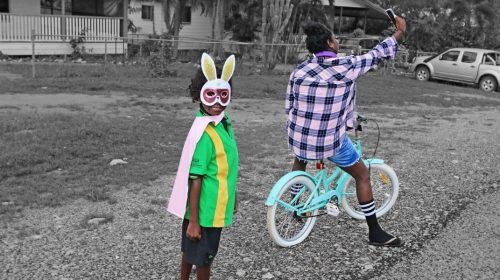 27th January 2023 — 1st September 2023
Naomi Hobson's Adolescent Wonderland is a series of photographs that tell the real-life story of young Aboriginal people in remote Australia
View event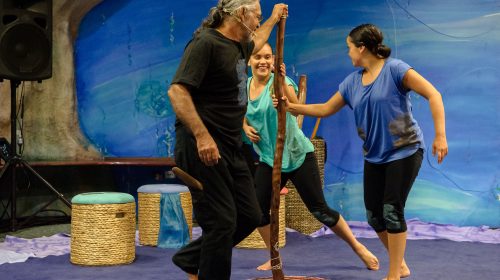 9th February 2023 — 25th May 2023
Presented by Insite Arts
Grounded in Aboriginal culture, Our Corka Bubs offers captivating storytelling through movement and music, inspired by Ngarrindjeri culture and language. 
View event