Especially on Birthdays
Duration: 42 minutes - No Interval
Presented by The PaperBoats, Country Arts SA
It's double the giggles and double the grins, and double the trouble if you're blessed with twins!
Birthdays are special. They are seen as one of the most anticipated and celebrated days of the year for children and adults alike. But do your little ones count down the days to their celebration or dread the thought of being in the spotlight?
Especially on Birthdays follows a pair of 5 year old twins in the lead up to their sixth birthday. While they share a lot of things, their opinion of birthdays is not one of them. One twin can't wait for their big day while the other despairs at the thought of it. Living in the shadow of his twin sister is a comfortable place for Stephen to be, so when circumstances threaten to place him in the limelight, he wants out!
Created by one of the country's leading children's theatre producers, Dave Brown (former Artistic Director of Patch Theatre Company) in association with The Paper Boats Project, this intimate visual-theatre experience for 4-8 year olds recreates the ups, downs and roundabouts and fun of birthdays.
Performed in an intimate setting with the audience facing each other across the performance space, the show invites participation from children, evoking an inclusive party environment. A number of children are invited to participate in parts of the show itself and the atmosphere onstage ensures they feel special and included, whilst recreating all the excitement of the most anticipated day of the year.
Part performance, part game, part celebration, the performance engages children in deeply human stories of friendship, play, giving, receiving, sharing and understanding.
"I was so captivated by the beauty and energy of Especially on Birthdays. So many of the images left me breathless." – Jonathan Shmidt Chapman, Executive Director, Theatre for Young Audiences/USA
Especially on Birthdays 30s Promo from Dave Brown on Vimeo.
Conceived and Directed by: Dave Brown
Associate Director: (Premiere Season): Roz Hervey
Director: (Seasons 2021-2023) Temeka Lawlor
Performer/Theatre-Makers: Katrina Lazaroff, Stephen Noonan, Temeka Lawlor, Angus Leighton, Tim Mackie and the EoB AC Arts Ensemble
Performers: Temeka Lawlor and Angus Leighton
Lighting Designer/Provocateur: Geoff Cobham
Technical Manager/Lighting Consultation: Bob Weatherly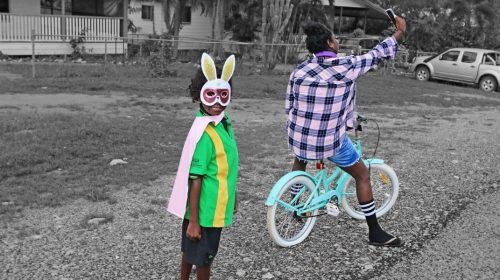 18th November 2022 — 1st September 2023
Naomi Hobson's Adolescent Wonderland is a series of photographs that tell the real-life story of young Aboriginal people in remote Australia
View event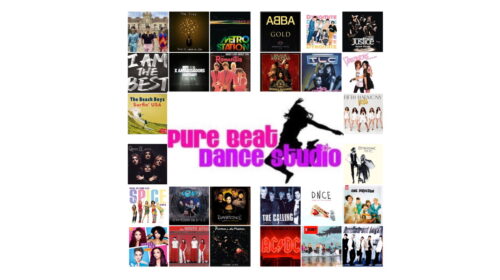 Community Event
Dance
Kids
6th December 2022
Pure Beat Dance Studio is proud to present our 2022 performance of 'Battle of the bands' a dance and music extravaganza.
View event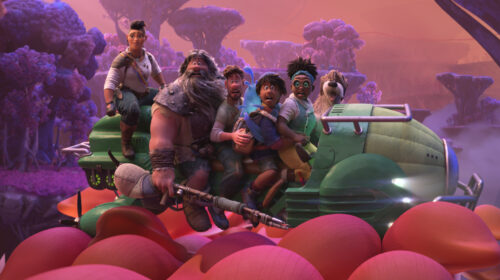 8th December 2022 — 11th January 2023
Mild science fiction themes.
Presented by Country Arts SA
Strange World introduces a legendary family of explorers, the Clades, as they attempt to navigate an uncharted, treacherous land.
View event