Australian String Quartet
Duration: 108mins with interval
Celebrate Summer with a captivating twilight concert at the Riddoch Art Gallery, Mt Gambier with the Australian String Quartet (ASQ).  Following a whirlwind tour to Italy, the ASQ will bring a selection of its favourite music to South Australia to celebrate the festive season in style.
From the soundtrack the 1985 film Mishima: A Life in Four Chapters, Philip Glass reflects upon the life of the iconic poet Yukio Mishima in a work of great evocative power, gripping in its vivid musical imagery of the controversial artist's turbulent life. Inspired by the Kakadu region of Australia's Northern Territory, Sculthorpe's Jabiru Dreaming, brings to life imagery that is much closer to home with its distinctive bird-like calls and sounds inspired by the Australian landscape. The Quartet's next work, composed in 2013 by brilliant Australian pianist and composer, Joe Chindamo is both lively and effervescent. Written in four contrasting movements, one can hear the influence of Chindamo's jazz harmony in this piece, particularly in the slow opening of the second movement which gives way to a cheeky yet elegant waltz-like scherzo.
The second half of the concert opens with a movement from Beethoven's majestic opus 135 Quartet. This quartet is a miracle of transcendent beauty where Beethoven reconciles the competing sensibilities of classical order and radical Romanticism, to find consolation in the work's restorative harmony. The program concludes with Mendelssohn's radiant String Quartet in D major, where the composer marshals the full resources of his prodigious musicality in a virtuosic creation of musical sunshine. With all the ecstatic brilliance of the composer's most joyful music, this quartet reminds us of music's power to revive the spirit.
For over 30 years, the ASQ has created unforgettable string quartet performances for national and international audiences. Dedicated to musical excellence with a distinctly Australian character, its purpose is to create chemistry and amplify intimacy through experiences that connect people with string quartet music. The distinct sound of the ASQ is enhanced by a matched set of 18th century Guadagnini instruments, on loan for the Quartet's exclusive use through the generosity of UKARIA Cultural Centre.
The culmination of the ASQ's Limestone Coast summer residency, don't miss this special opportunity to hear four of Australia's finest musicians in concert.
Program:
Philip Glass, String Quartet no 3 "Mishima"
Sculthorpe, String Quartet No 11, Jabiru Dreaming (ASQ with William Barton)*
Joe Chindamo, Tempesta for String Quartet
INTERVAL
Beethoven, String Quartet in F major Op 135, Movement 4
Mendelssohn, String Quartet in D major op 44 no 1
Pictured: Australian String Quartet Dale Barltrop – Violin I, Francesca Hiew – Violin II, Stephen King – Viola, Sharon Grigoryan – Cello*. Photo: Jacqui Way. Illustration by Chris Edser
*The ASQ performs with guest cellist Simon Cobcroft while Sharon Grigoryan takes parental leave. Simon appears courtesy of the Adelaide Symphony Orchestra
The Australian String Quartet will conduct a summer residency in the Limestone Coast December 12 – 15.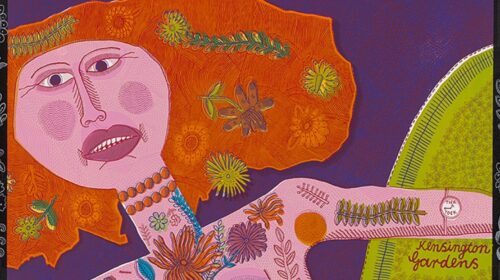 21st January 2023 — 1st December 2023
Presented by Flinders University Museum of Art
Bee-stung lips surveys Barbara Hanrahan's prolific 30-year printmaking career. Characterised by playfully complex narratives that draw on both personal experience and fantasy.
View event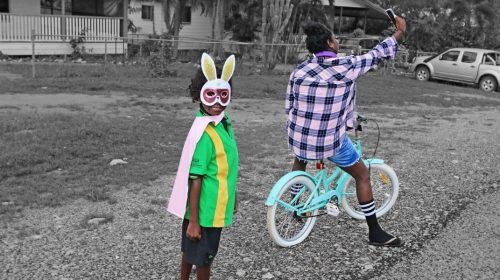 27th January 2023 — 1st September 2023
Naomi Hobson's Adolescent Wonderland is a series of photographs that tell the real-life story of young Aboriginal people in remote Australia
View event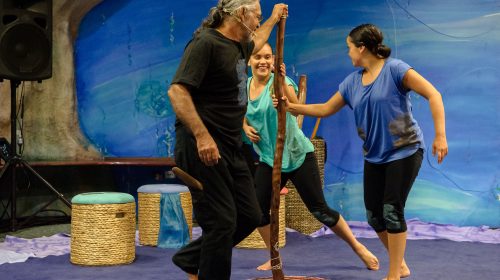 9th February 2023 — 25th May 2023
Presented by Insite Arts
Grounded in Aboriginal culture, Our Corka Bubs offers captivating storytelling through movement and music, inspired by Ngarrindjeri culture and language. 
View event