Art Exhibition THREADS by Kat Bell
Threads
A story of life, dreams and memories intertwining, entangling, and unravelling like threads of knotted course hairs on the tail of a wiry old beast.
The artist has used painting, basketry, crocheting with wool, fibres and other materials, embroidery, beading and more, to create her artworks that represent threads of dreams and memories in relation to her thoughts on surviving and living with trauma.
Contrary to the darker, central topic of this exhibition, pieces are made using bright colours, playful imagery, and a childlike presence.  Each artwork is intended to be a mixture of pleasing, playful, wilful, dreamlike, imaginative, and challenging to the viewer.  The viewer may not necessarily feel the immediate impact of the serious topic that is represented in these works, but with the accompaniment of their descriptions the somewhat uncomfortable and challenging nature of trauma will bare through.  This is intentional, as the artist believes that trauma doesn't always mean that things need to remain dark and uncomfortable.  Through healing, we can learn, grow, and take hold of these threads of memories and dreams, rethreading them into a new story, a new path, a new future.
Why threads?
The use of textiles, fibres, paint, and other mediums seemed like the most apt way to depict how our dreams and memories can be interwoven, or even confused as time goes on and the details become blurred as our minds age and memories slip away into muddled up images of reality and imagination.
Exhibition:
20 June to 8 July 2022
FREE Entry – Wed-Fri 12.30pm to 4pm and during events
Official Opening:
Wednesday 22 June at 4pm
All Welcome – Please RSVP [email protected]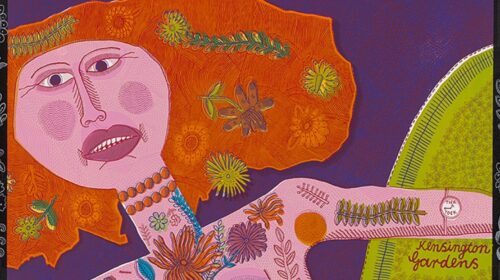 21st January 2023 — 1st December 2023
Presented by Flinders University Museum of Art
Bee-stung lips surveys Barbara Hanrahan's prolific 30-year printmaking career. Characterised by playfully complex narratives that draw on both personal experience and fantasy.
View event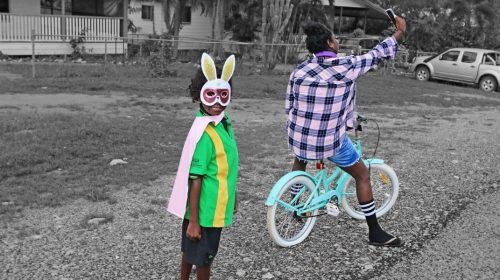 27th January 2023 — 1st September 2023
Naomi Hobson's Adolescent Wonderland is a series of photographs that tell the real-life story of young Aboriginal people in remote Australia
View event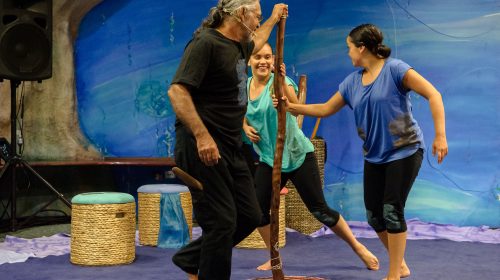 9th February 2023 — 25th May 2023
Presented by Insite Arts
Grounded in Aboriginal culture, Our Corka Bubs offers captivating storytelling through movement and music, inspired by Ngarrindjeri culture and language. 
View event