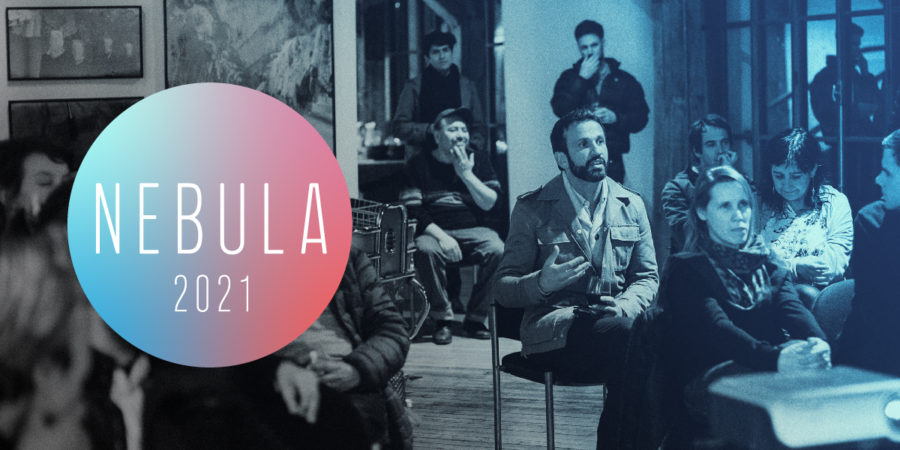 Who can apply?
Nebula could be for you if you:
Are an artist based in regional South Australia
Are an emerging, early career or mid-career artist wanting to push your career forward
Are hungry to develop your professional skills and knowledge
Can demonstrate an ongoing commitment to your arts practice
Have a desire to engage in conversation with your peers and build a network across the State
Are ready to share your experiences and understanding of being an artist based in regional South Australia with your peers
Eligibility
Key dates
Program dates: Wednesday 18 – Friday 20 August 2021. Nebula begins at 9am on Wednesday and finishes Friday 5pm. Applicants are expected to attend all three days.
Expressions of interest close: Monday 21 June 2021, 5pm
Applicants notified of outcome: Friday 2 July 2021
Where and when
Nebula is held in Adelaide during the 2021 SALA Festival and is programmed to coincide with key SALA events.
What does Country Arts SA provide?
Country Arts SA will provide successful applicants accommodation in Adelaide for Tuesday, Wednesday, Thursday and Friday nights
The cost of at least one shared meal as part of the program
Travel assistance to support travel to and from the recipients place of residence at the beginning and close of the program
A $150 contribution towards meal costs while in Adelaide
What else do I need to know?
Recipients will need to arrange their own travel to and from their place of residence at the beginning and close of the program (e.g. book their own flights, arrange vehicle use etc.)
Country Arts SA has endeavoured to schedule all programmed activities within walking distance of the accommodation. Recipients will need to cover costs of any transport extraneous to the Nebula program while they're in Adelaide
Country Arts SA makes $150 contribution towards meals, with recipients covering the remainder of their meal expenses over the three days
Successful applicants are expected to attend the full three days of programming and should be prepared to contribute meaningfully to all activities and workshops
Travel assistance
Successful applicants are eligible for travel assistance. Travel assistance will be calculated in the following manner, based on your residential address:
$600 travelling over 900kms return (incl. Whyalla, Port Lincoln, Roxby Downs, Ceduna, APY Lands)
$500 travelling 500 – 900kms return (incl. Mt Gambier, Pt Augusta, Riverland)
$300 travelling 200 – 500 kms return (incl. Coorong, Port Pirie, Yorke Peninsula)
$150 travelling less than 200kms return (Barossa, Adelaide Hills, Fleurieu Peninsula, Murray Bridge)
Payment of travel assistance and meal contribution will be made to successful applicants upon receipt of a tax invoice, which should include the full payment amount, the recipients ABN, or statement by supplier form where the recipient doesn't have an ABN.
Application assessment and selection
Selection will be made by a panel of industry experts and awarded based upon the merit of the application and the impact the program stands to have on the applicant's career.
Applications are now closed