Prada Clutch's: All-Drag Revue
Duration: 110 minutes including interval
Presented by Sydney Drag Queen
Let us take you on a journey from where it all began, Darlings! Flanked by gorgeous men, Australia's six-foot something songstress Prada Clutch & her 'girls' pay tribute to the history of Aussie drag – in concert.
Revisit the good ol' days with Les Girls in the 60's, sing along to classic disco hits & sashay into today with a celebration of chart-topping music icons that have inspired drag performers around the world!
The show is headlined by Prada Clutch; one of Australia's most in demand live-singing drag queens. Prada has headlined stage shows across Australia playing both regional & capital cities. She draws her inspiration from the likes of Dusty Springfield, Patti LaBelle, Bette Midler & Cher.
The show is Creatively Directed by one of Australia's original Les Girls of Kings Cross, Monique Kelly. Monique was a member of Les Girls from 1973 to 1997. She has a keen eye for detail & a photographic memory of how it was done in her day, making her an asset to the show – she's the pot of gold from the Golden Mile.
The show features a cast of seven, choreographed by Stephen Clarke. Stephen has been Dancing and Choreographing professionally since 1985. Stephen's experience extends to working with Kylie & Dannii Minogue, Cyndi Lauper & Diana Ross.
Jam-packed with dazzling feathers, wigs, headpieces, costumes & performance, you will not forget this glittering drag spectacular!
⭐⭐⭐⭐⭐
"One of the most captivating acts on the scene" Backyard Opera
⭐⭐⭐⭐⭐
"Eye-popping… costumes, would not have been out-of-place in the Folies Bergere"
Arts Review
⭐⭐⭐⭐⭐
[Prada is] not your typical drag performer… she's a show-stopping, live-singing
entertainer, with a whole lot of class! Glenn Frey, The Eagles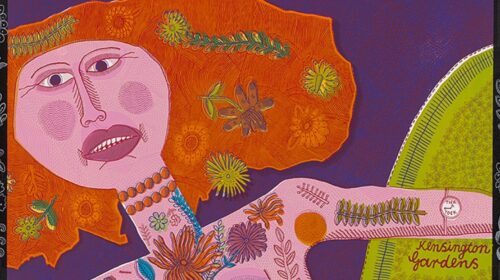 21st January 2023 — 1st December 2023
Presented by Flinders University Museum of Art
Bee-stung lips surveys Barbara Hanrahan's prolific 30-year printmaking career. Characterised by playfully complex narratives that draw on both personal experience and fantasy.
View event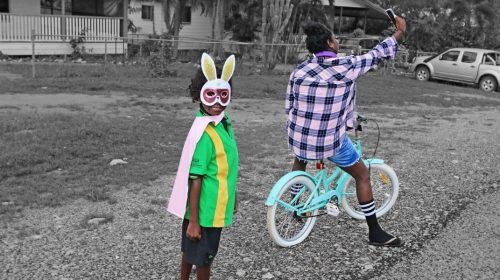 27th January 2023 — 1st September 2023
Naomi Hobson's Adolescent Wonderland is a series of photographs that tell the real-life story of young Aboriginal people in remote Australia
View event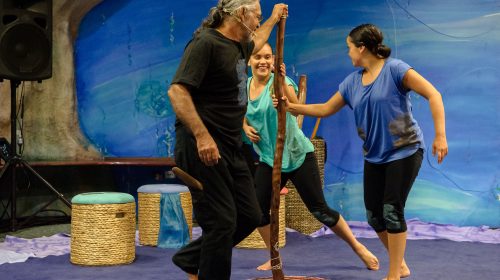 9th February 2023 — 25th May 2023
Presented by Insite Arts
Grounded in Aboriginal culture, Our Corka Bubs offers captivating storytelling through movement and music, inspired by Ngarrindjeri culture and language. 
View event