Cabaret
Community Event
Dance
Kids
Music
Theatre
Visual Arts
Kangaroo Island Fringe
Fringe Festival and Kangaroo Island – a match made in arty heaven!
Country Arts SA is bringing the fun, fantastical Fringe to Kangaroo Island for one day in February 2018!
Featuring curated performances from local artists alongside nationally touring shows such as Mother's Ruin, a cabaret about gin and Charolais, a comedy about one woman's intense rivalry with a Charolais heifer, there'll be something for everyone. Bring the whole family down to enjoy a variety of entertainment set against the local Farmer's Markets including our very own Dance Jungle Gym and the Kondoli Story Tent.
Penneshaw Oval will be a hive of FREE entertainment with roving performers, food trucks, market stalls and activities for the kids. An outdoor stage will feature a range of performances from local and mainlander acts including members of the Kangaroo Island Dance School, local jazz musician 'Madava' and band Ewe-Calyptus.
Mother's Ruin: A Cabaret about Gin
As Kangaroo Island residents will know, Australia is in the middle of a gin craze with consumption rapidly on the rise. Critically acclaimed new cabaret, Mother's Ruin, revels in the moments that brought us here with humour, history and soaring harmonies. With two of Australia's rising cabaret stars at the helm, Mother's Ruin features music originally performed by Amy Winehouse, Nina Simone and The Pretenders as it winds back through ages of both prohibition and excess to end up where we are today.
Premiering to full houses and critical acclaim at the Sydney Festival, Adelaide Cabaret Festival, Melbourne Cabaret Festival, Fringe World Festival Perth and Festival of Voices, now it's only fitting for island residents to see a show about a drink regarded as "the essence of Kangaroo Island in a bottle" by The Advertiser.
12pm and 8pm, Penneshaw Hall
Tickets $30 / $40 with a gin cocktail courtesy of Kangaroo Island Spirits
BOOK NOW
Charolais
With support from Culture Ireland
A black comedy about love and rivalry all the way from a farm in rural Ireland. Siobhan (Noni Stapleton) is forced to share the affections of her farmer boyfriend with the other women in his life – a sneering mother-in-law figure and a purebred Charolais (French) heifer. The considerable attention he devotes to the cow in particular sends her into an almost homicidal jealousy.
2:30pm and 6pm, Penneshaw Hall
All tickets $30
BOOK NOW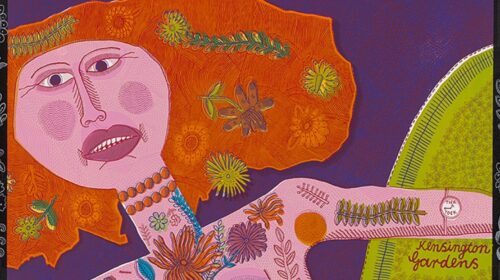 21st January 2023 — 1st December 2023
Presented by Flinders University Museum of Art
Bee-stung lips surveys Barbara Hanrahan's prolific 30-year printmaking career. Characterised by playfully complex narratives that draw on both personal experience and fantasy.
View event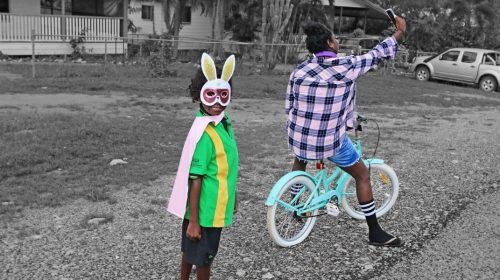 27th January 2023 — 1st September 2023
Naomi Hobson's Adolescent Wonderland is a series of photographs that tell the real-life story of young Aboriginal people in remote Australia
View event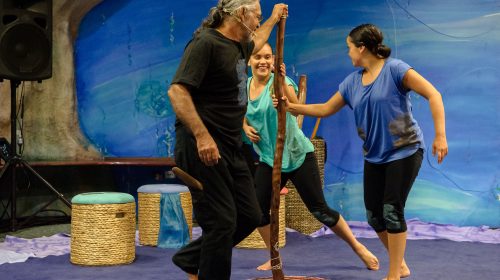 9th February 2023 — 25th May 2023
Presented by Insite Arts
Grounded in Aboriginal culture, Our Corka Bubs offers captivating storytelling through movement and music, inspired by Ngarrindjeri culture and language. 
View event