Backbone
Duration: 75 min
Presented by Country Arts SA and Gravity & Other Myths
Join us for spine-tingling circus that defies the laws of gravity!
The internationally renowned team of high-flying, home-grown heroes from Gravity & Other Myths is set to thrill, entertain and send chills down the backbone.
Acrobats from the Adelaide-based circus company are coming to Whyalla in April for a week of workshops with local groups, culminating in major performances on Wednesday the 11th and Saturday the 14th April.
Described as "Cirque du Soleil with a fistful of grit" (UK Express), Gravity & Other Myths is made up of former members of Adelaide Company Cirkidz, which has been running circus classes and performances for toddlers to teenagers since the '80's.
"What a great show! It has the excitement of circus at its best combined with the grace and choreographic line of dance and the magical undercurrents of good theatre. ★★★★★" Sydney Morning Herald
This is acrobatics at its best – come and marvel at what the human body is capable of.
Gravity & Other Myths will be in residence from April 9 – 14 conducting a series of workshops and master classes. Expect to be surprised by them in unexpected places in Whyalla and other towns nearby. Register your interest to participate at [email protected].
★★★★★ The acrobatics are eloquent and sensational, full of original twists.
The Advertiser
★★★★★ Magnetic… a perfect combination of fluidity, mettle and danger.
Limelight Magazine
BACKBONE – Gravity & Other Myths from Gravity & Other Myths on Vimeo.
Backbone was made with the support of the Australian Government, through the Confederation of Australian International Arts Festivals – Major Festivals Initiative, Adelaide Festival, Sydney Festival & Melbourne Festival.
Photo: Carnival Cinema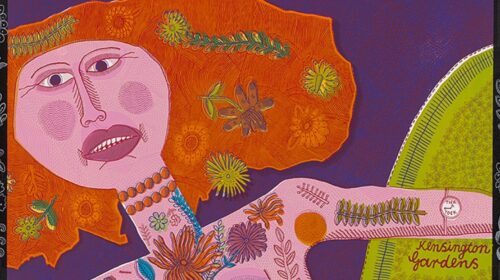 21st January 2023 — 1st December 2023
Presented by Flinders University Museum of Art
Bee-stung lips surveys Barbara Hanrahan's prolific 30-year printmaking career. Characterised by playfully complex narratives that draw on both personal experience and fantasy.
View event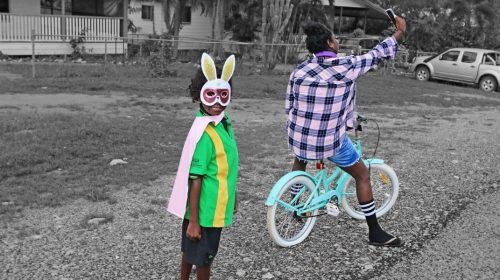 27th January 2023 — 1st September 2023
Naomi Hobson's Adolescent Wonderland is a series of photographs that tell the real-life story of young Aboriginal people in remote Australia
View event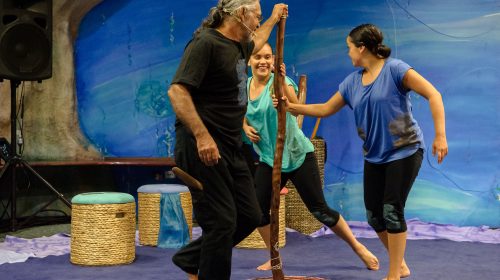 9th February 2023 — 25th May 2023
Presented by Insite Arts
Grounded in Aboriginal culture, Our Corka Bubs offers captivating storytelling through movement and music, inspired by Ngarrindjeri culture and language. 
View event