Board Member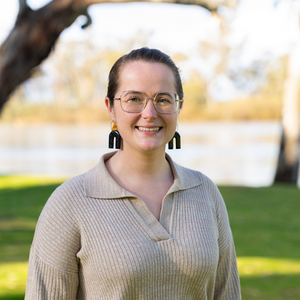 Ella Winnall is a community enabler and opportunity creator based in South Australia's Riverland. Ella's diverse portfolio of skills and experiences across community, tourism, local government, main streets, agriculture and innovation allows her to thread together the things that make communities tick to identify opportunities and deliver tangible outcomes.
Ella's perspective is informed by over a decade working in local government in community and economic development. In addition to her career in local government, Ella made the decision to leave her employment in 2016 in order to stand in her local council elections. She is now proud to serve as an elected member as the Berri Barmera Council Deputy Mayor.
Ella is actively involved in her community, serving as a volunteer committee member for a wide range of change-making organisations across disciplines including tourism, youth, agriculture, and mental health. Ella is an outstanding and highly engaged community member with a passion for developing the future of regional Australia.